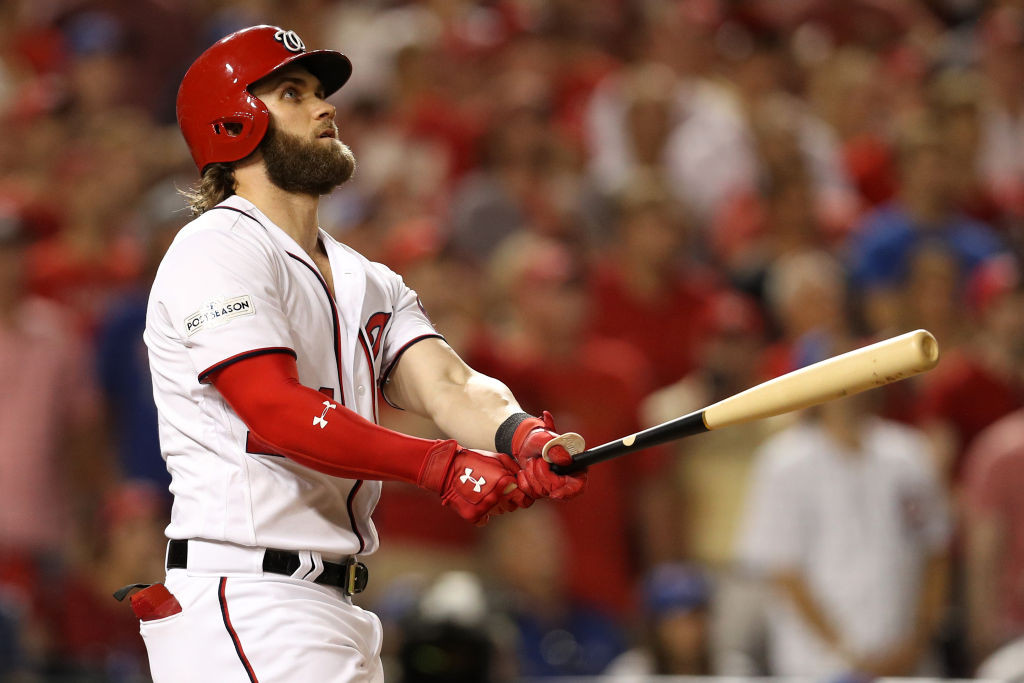 Nationals fans are seeing something very familiar this October. It just might sting because it's happening with a National League East rival.
Bryce Harper is once again putting on a show during the postseason. Only this time, he's doing it with the Phillies in his first trip to the postseason with his new team since signing a then-record 13-year, $330 million deal before the 2019 season.
Finally healthy and with a strong supporting cast around him, Harper helped the Phillies reach their first postseason since 2011. He hit a go-ahead solo home run in Game 2 of the National League Wild Card Series against the Cardinals to seal a sweep over St. Louis and the first playoff series win of his career. He went 8-for-16 in the National League Division Series against the defending world champion Braves, including a home run apiece in Games 3 and 4 at Citizens Bank Park, to help the Phillies advance in four games to their first National League Championship Series since 2010.
Entering Tuesday at the start of NLCS and before the conclusion of the Guardians-Yankees American League Division Series, Harper led this postseason (among players who have played in at least four games) with a 1.437 OPS, .957 slugging percentage, .435 average, 10 hits, six extra-base hits and 22 total bases. He was also tied for first with three doubles and three home runs, second with six RBIs, tied for third with six runs scored, and fourth with a .480 on-base percentage.
Over the first two games in the NLCS against the Padres, he has gone 3-for-8 with a go-ahead home run in Game 1 and a multi-hit game with a double in Game 2. He has also scored a run in each game.