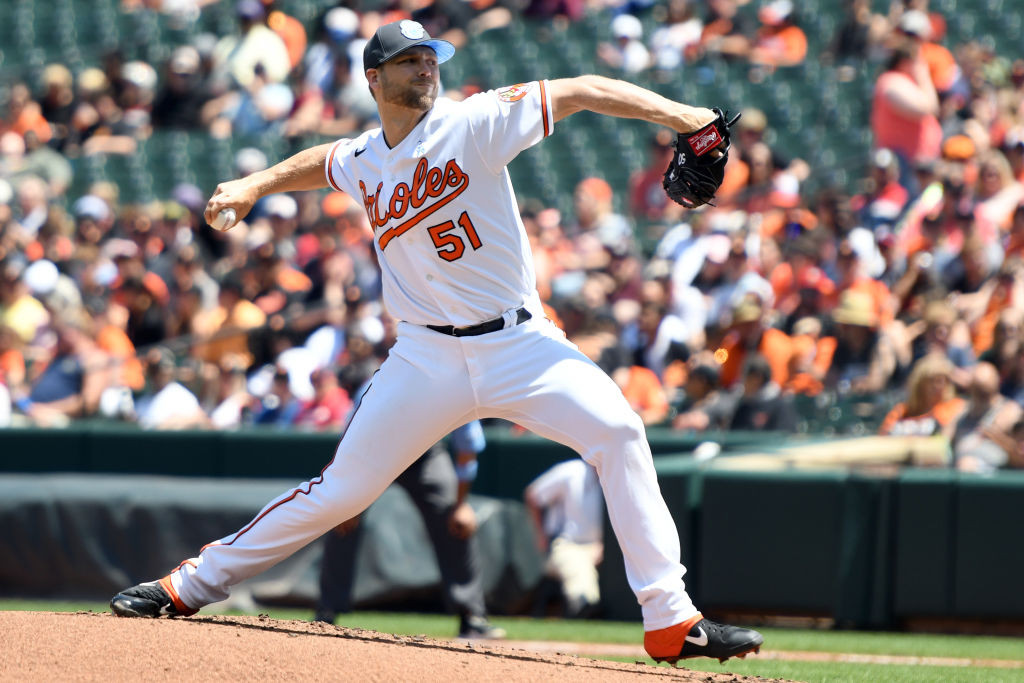 The Orioles host the Texas Rangers tonight in the second of a three-game series and seven-game homestand that will also include a series with the Los Angeles Angels.
The Orioles took an early 2-0 lead on the Fourth of July and then fell behind 5-2 in the fifth. They tied the game 5-5, fell behind 6-5 on Marcus Semien's homer in the ninth but tied it 6-6 on Adley Rutschman's RBI double with two outs in the ninth. And they won it 7-6 when Jorge Mateo was hit by a pitch with no outs and the bases loaded in the last of the 10th.
The Orioles (37-44) reached the midpoint of the 162-game season with Monday's win. They have won two in a row and eight of the last 14 games. They are 10-7 over the past 17 games, 13-9 in 22 and 23-20 since they were 10 games under .500 on May 19. They are 30-30 since May 1 and are 19-17 at home.
Most walk-off wins in MLB:
10 - New York Yankees
6 - Orioles, San Diego Padres
5 - Minnesota Twins, Tampa Bay Rays
4 - 7 teams tied