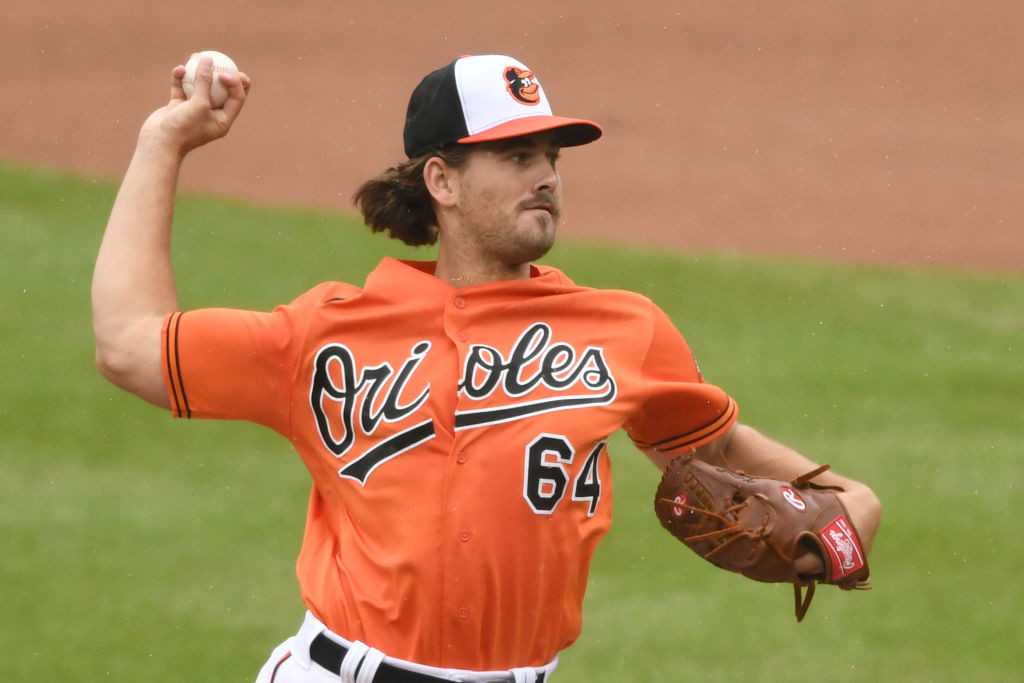 The way he was pitching and putting up zeroes made it a fair question to ask: Would Orioles right-hander Dean Kremer leave the game today because the Angels scored off him, or would a high pitch count send him from the mound?
He was putting up zeroes and piling up strikeouts, but his pitch counts were getting elevated, too. Meanwhile, the Orioles were not backing him with much offense as they tried to win their seventh straight game for the first time in nearly five years.
Pitch count won out over runs allowed as Kremer threw scoreless ball for the fourth time in his last five starts as the Orioles pulled out another close game, beating the Los Angeles Angels 1-0 at Camden Yards.
The winning streak continued in front of 32,286 that came to downtown Baltimore to see a hot baseball team and get a Hawaiian shirt.
The Orioles (42-44) have won seven in a row for the first time since Aug. 23-30, 2017. They continue their perfect homestand at 6-0 with one game remaining tomorrow with the Angels. They began today four games out of the final American League playoff spot and then went out and won for the 12th time in 17 games and 18th in the last 27. They are 21-14 since June 1.