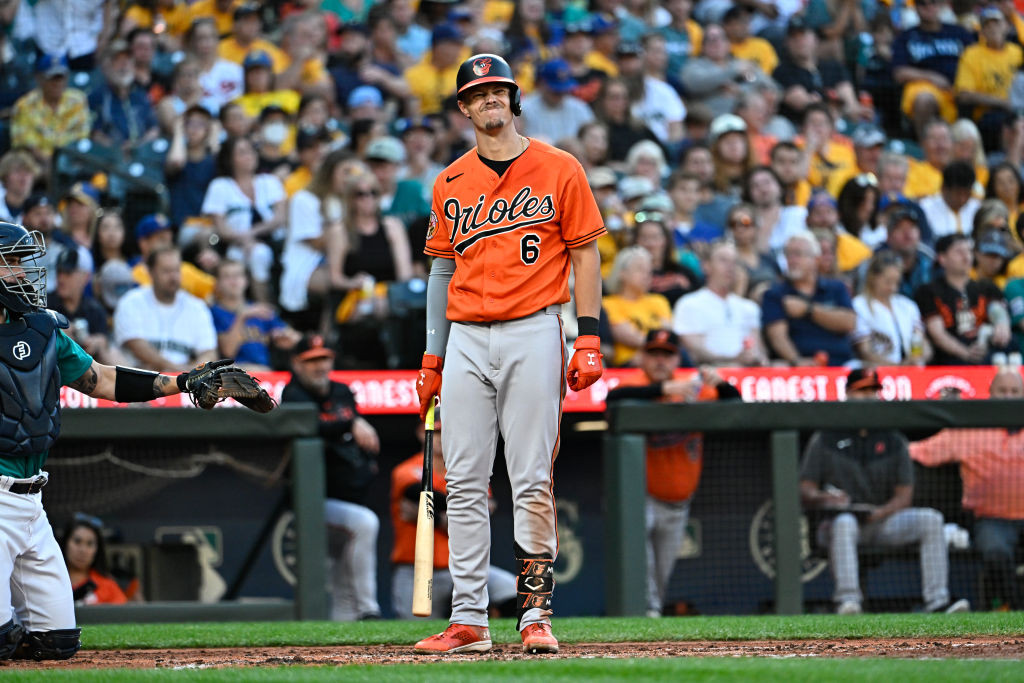 HOUSTON – Had the Orioles discovered a way to more accurately predict Ryan Mountcastle's recovery from an injury to his left shoulder, they wouldn't have waited until yesterday to remove him from the active roster. The data would have driven them.
Mountcastle kept making incremental gains in his recovery. Manager Brandon Hyde told the media on multiple occasions that the first baseman was "a little better" and might be available off the bench, at least in the field.
A few attempts to hit in the cage demolished the optimism that was building.
The description of left shoulder soreness was replaced by a more specific term - AC joint inflammation. Located at the tip of the shoulder where the scapula and clavicle come together.
Most injuries in this area start to improve within a week but can take much longer for a full recovery depending on the severity. The Orioles are hoping that Mountcastle is ready when eligible to come back.