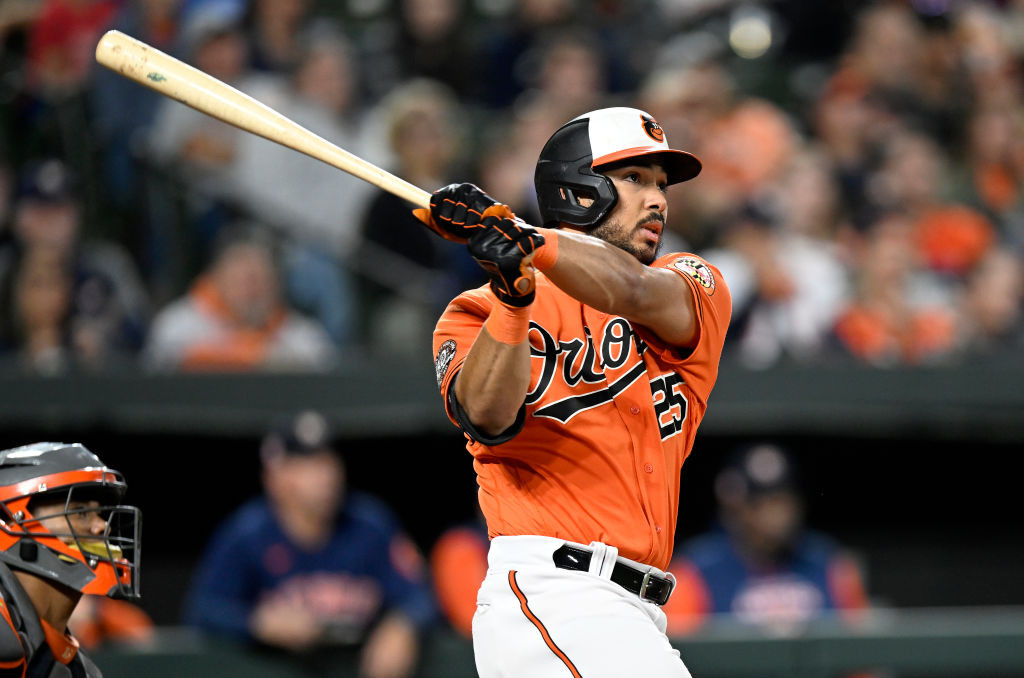 As the Orioles offense has gotten off to a productive start to this season – and they rank among the AL leaders in several categories, including very important ones like runs per game, team OBP and OPS, walks and pitches per plate appearance – there are a few stats where they are at or near the top of the league that might be surprising.
As of Monday, the Orioles lead the American League with 13 sac flies which is two more than the next closest team, Cleveland with 11 with the Los Angeles Angels and Texas Rangers next with 10. Anthony Santander is the O's leader with three sac flies while Jorge Mateo, Ryan Mountcastle and Adley Rutschman have two each.
Sometimes it is important to get that run in with less than two outs from third. Heck, when is it not? Sunday at Detroit – in a game the O's would win 5-3 – Mountcastle led off the fifth with a double and then Kyle Stowers moved him up a base by hitting the ball on the right side for a groundout. Austin Hays' fly ball to right got him in. Beautiful - get him on, get him over, get him in.
This was an area where the Orioles were not always proficient. Last year they did okay, ranking seventh in the AL with 43 sac flies. They would have 75 this year producing them at their current pace.
The Orioles are also tied for the AL lead to this point with Oakland with six sac bunts. They ranked seventh in the league in 2022 with 12 all year. Mateo, Cedric Mullins and Terrin Vavra have two each. Those that believe "never bunt" will not like this stat but there are times advancing a runner seems pretty important.