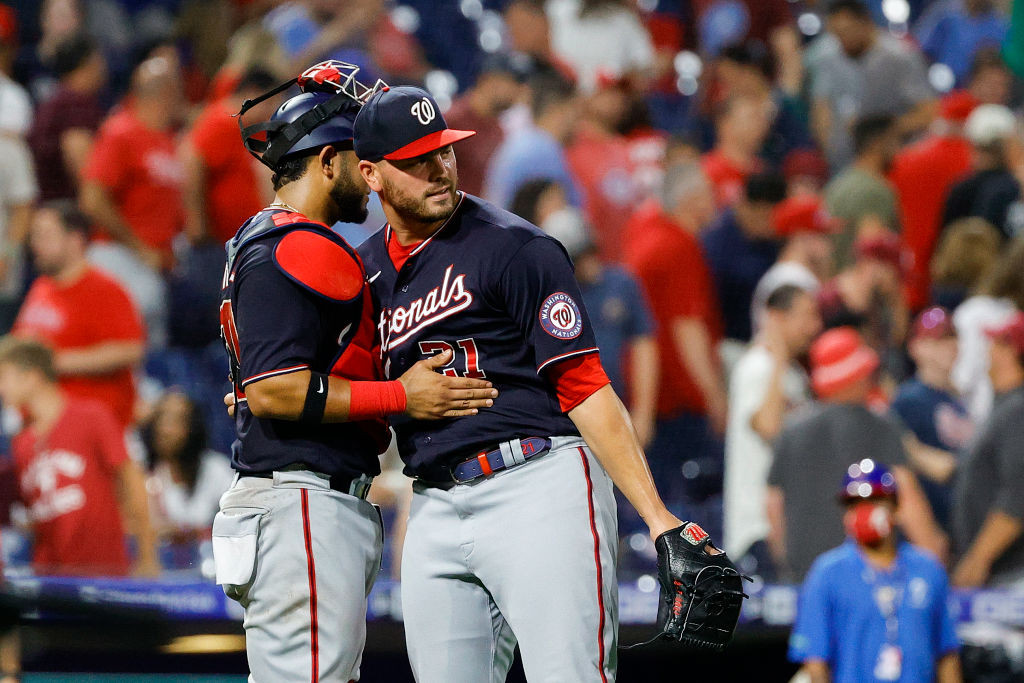 ATLANTA – The symmetry wasn't lost on Tanner Rainey.
As he stood at his locker at Truist Park, a member of the Nationals' active roster for the first time in 14 months, the right-hander couldn't help but think about the fact he was in this exact same location the last time he was a member of the active roster, before he tore his elbow ligament, before he required Tommy John surgery.
When manager Davey Martinez told him earlier this week he was going to come off the 60-day injured list and make his long-awaited return for the final series of the season, Rainey thought about the full-circle nature of his story.
"I kind of had a feeling," he said. "I had spoken to Davey, and he told me that it was possibly for this trip, which is kind of weird. This was my last outing last year, as well. In July, I threw two innings here and that was the last outing. To return here, it's a little weird."
Weird, but joyous as well. It's been a long road back for Rainey, who hasn't pitched in a major league game since those two scoreless innings against the Braves on July 10, 2022. Three days later, he went on the IL. A few weeks after that, he had surgery to replace the torn elbow ligament.