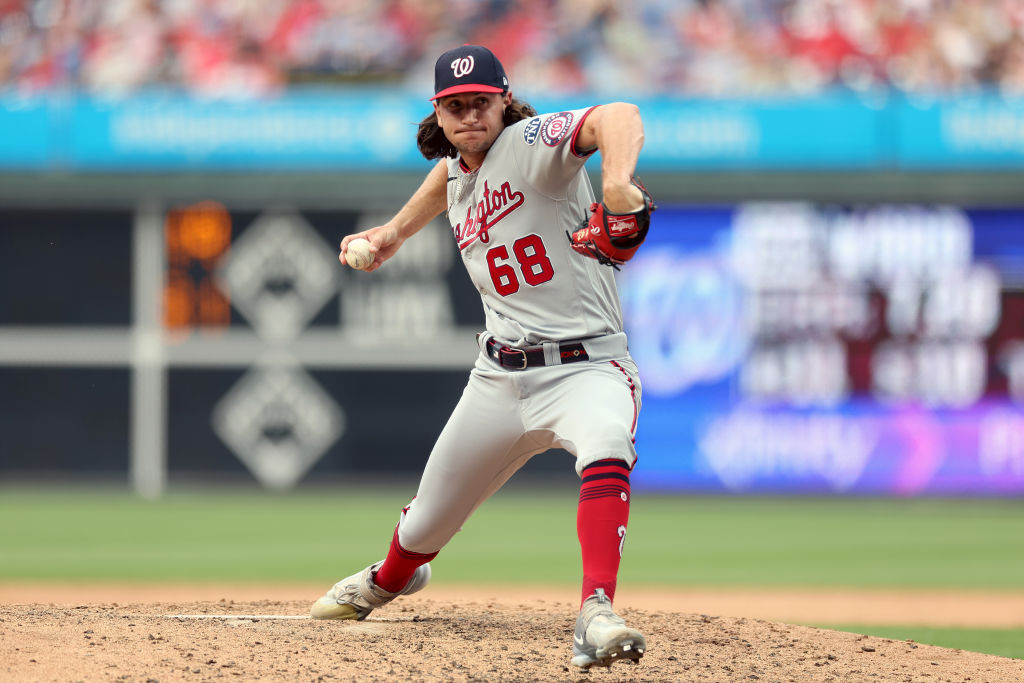 PITTSBURGH – The Nationals made an early morning roster move before today's finale against the Pirates: They returned from rehabilitation assignment and reinstated Thaddeus Ward from the 15-day injured list and optioned Joe La Sorsa to Triple-A Rochester.
Ward went on the IL on July 3 with right shoulder inflammation after appearing in 22 games out of the bullpen in his rookie season, posting a 7.12 ERA with 26 strikeouts. Over two months later, the 26-year-old Rule 5 draft pick was clearly happy to be back in a major league clubhouse.
"Oh yeah, I missed that," Ward said while receiving a big hug from Ildemaro Vargas before speaking with the media. "It's good to be back. I'm happy I'm back healthy, stronger. I cleaned some things up and I'm excited about what's gonna happen here."
Ward made six starts while on rehab assignment, posting a 3.52 ERA (nine runs in 23 innings) with 19 strikeouts and six walks between the Florida Complex League, High-A Wilmington and Double-A Harrisburg. He last pitched on Sept. 8 at Altoona (Pirates), tossing five innings with two earned runs, three strikeouts and one walk.
"One of the things I needed to work on in terms of mechanically was kind of shortening up my arm path a little bit," he said. "I had a tendency to stab down, and that's just not very good. Nobody likes that. So working on cleaning that up, making sure I'm not stabbing and just kind of being smooth through the arm motion. So it's one of the things I cleaned up and I've thrown a lot more strikes, getting ahead more often, kind of figuring out, well not figuring out, but kind of rediscovering who I am as a pitcher."