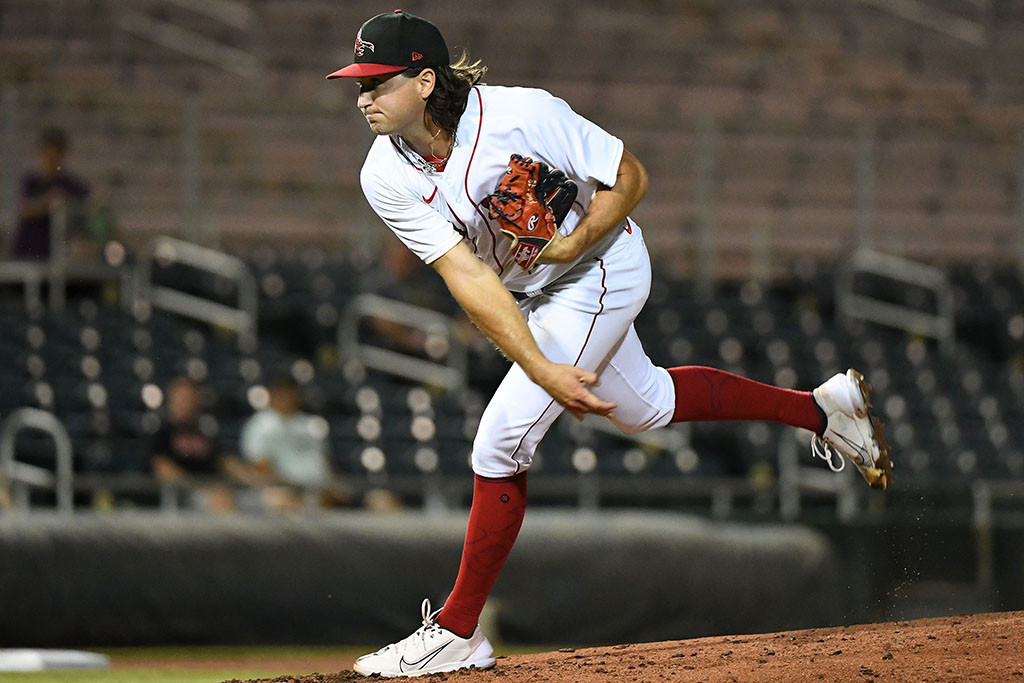 WEST PALM BEACH, Fla. – Thaddeus Ward will remember his Nationals spring training debut for the scoreless inning he posted, for the changeup he misfired to the backstop and for the news he got afterward: He might need to change his delivery, because his current one might qualify as a balk.
Ward, the top pick in December's Rule 5 draft, pitched a scoreless bottom of the fifth against the Cardinals, though it included a walk and a wild pitch that came nowhere close to the plate. But the most notable development of his appearance might have been the news he got after he returned to the dugout about his delivery.
When pitching from the stretch, Ward brings his hands together at the waist for a split-second, then does it again before coming to a complete stop. It was no problem for him last year in the minor leagues with the Red Sox, but Major League Baseball is cracking down on those kinds of moves this year.
"They came up to me after the inning ended and told me about it, that the umpires were discussing it," the right-hander said.
Ward said he began incorporating that double move when he was recovering from Tommy John surgery. It helped remind him to use his legs more, pushing off the rubber. It's become a subconscious part of his mechanics.