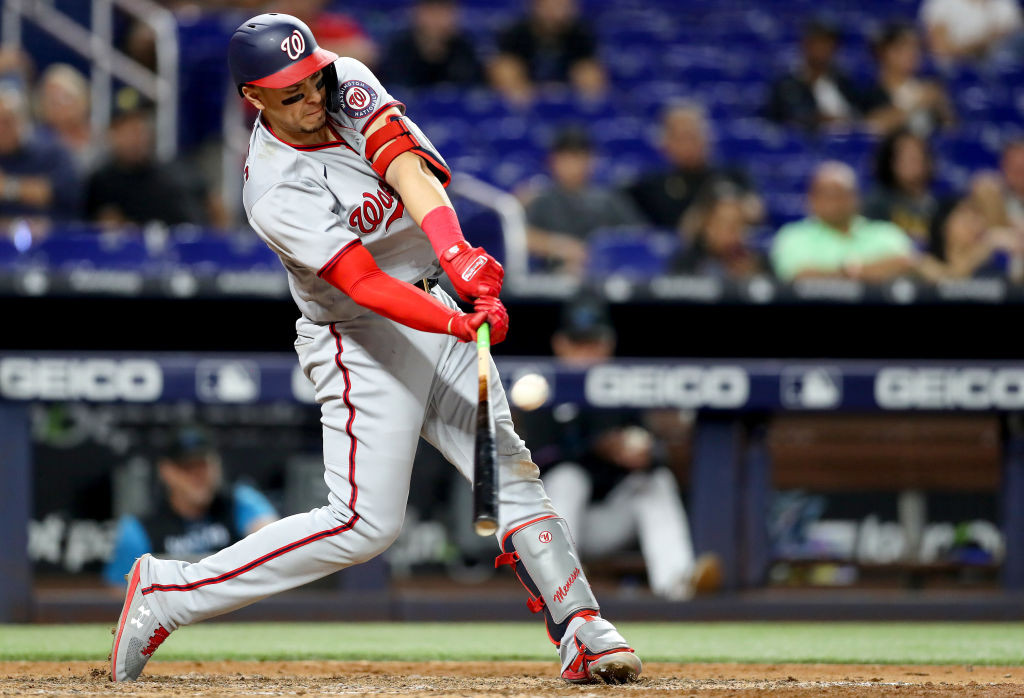 ANAHEIM, Calif. – Despite his torrid two months at the plate after he made his long-awaited major league debut last season, Joey Meneses entered this year as a huge unknown for the Nationals.
Were those two months, as impressive as they were, enough evidence to support the idea the 30-year-old is legitimately a top-tier hitter at this level? Or was he bound to come back to earth, proving why it took so long for him to reach the big leagues in the first place?
Two weeks in, it would be easy to assume the latter based on Meneses' stats. Dig a little deeper, though, and there seems to be reason to believe his results are due to improve sooner rather than later.
Meneses enters today's series finale against the Angels batting only .238 (10-for-42) with a .289 on-base percentage, .333 slugging percentage, zero homers and only one RBI in 12 games played. It's been an admittedly frustrating start to his season.
"Obviously I'm not happy or satisfied with the results so far, in terms of the numbers," he said, via interpreter Octavio Martinez. "But that's baseball, and that's how baseball goes. I just need to stay focused and keep working."