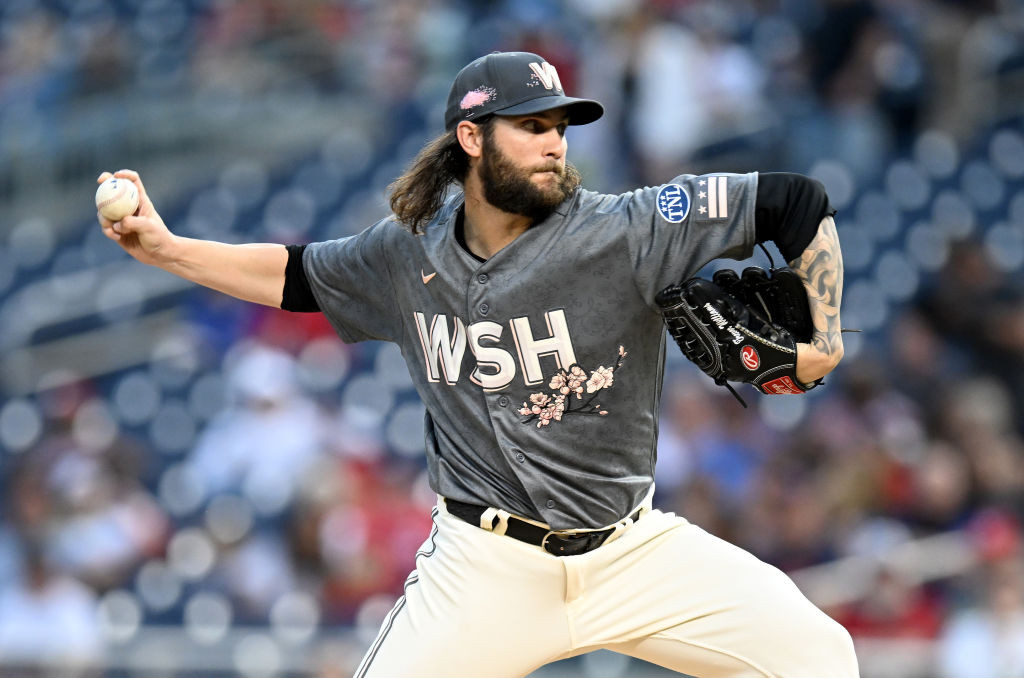 Carl Edwards Jr. has been one of the strongest relievers the Nationals have had over the past year. After signing a minor league deal and making the major league roster last May, the right-hander gave up three runs in his Nats debut and vowed he would be better.
He would go on to pitch to a 2.76 ERA over 57 games in 2022 and return this year as one of the back-end bullpen arms. He began the night allowing only one run in six innings.
But Edwards had one of those rough outings, leading to a 4-3 loss at the hands of the Guardians in front of an announced crowd of 21,367 at Nationals Park.
Edwards entered a 3-2 game with two outs in the seventh and the bases loaded. It only took Edwards five pitches to walk in the tying run. He then got a popup to finally end the frame.
Back out for the eighth, he looked all out of sorts. He couldn't handle an easy comebacker and thus allowed the leadoff runner to reach first before former teammate Josh Bell hit a double to the same spot he had homered to the inning prior. Edwards then surrendered the go-ahead RBI via a groundout, and although the run was unearned, it was made possible by his own fielding error.