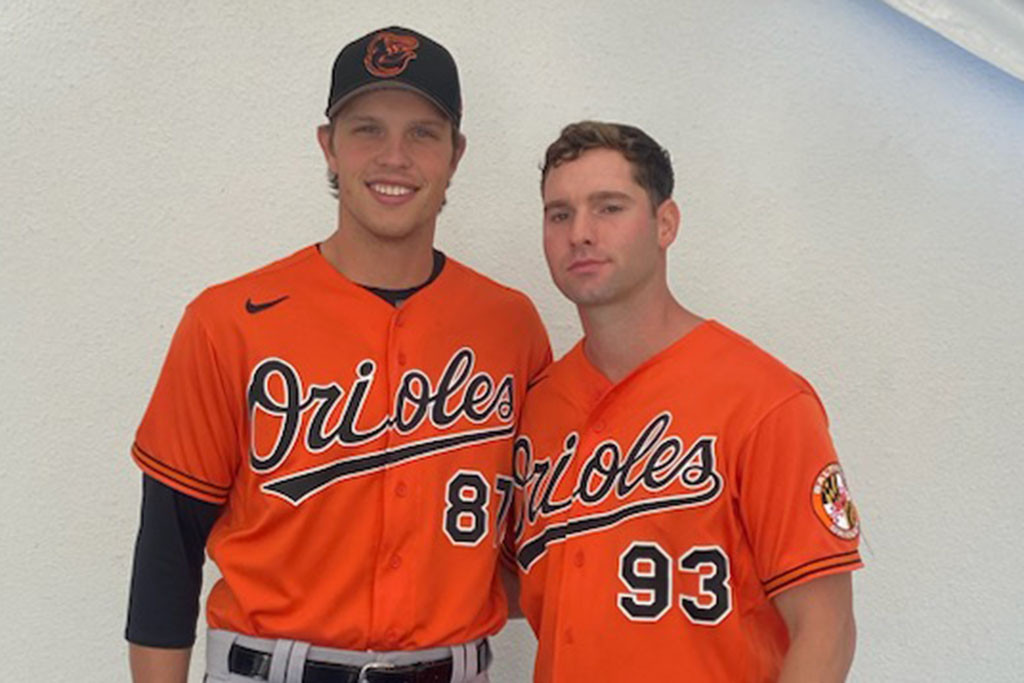 O's minor league right-hander Ryan Long was drafted by the club in round 17 of 2021 out of a Div. 3 school. He has pitched in 26 pro games covering 79 2/3 innings, never pitching beyond Low Single-A Delmarva, where he went 7-5 with a 3.10 ERA last year.
And then recently there he was pitching on national television for Great Britain in the World Baseball Classic. He faced and got out some of the top hitters in Major League Baseball. He struck out Mike Trout. Yep, the nine-time Silver Slugger and three-time Most Valuable Player. That Mike Trout. By a kid who was with Delmarva last season.
For someone yet to pitch at the High-A, Double-A or Triple-A levels, it was quite the moment when he took the mound in the fourth inning on March 11 in a game where Team USA would go on to win, 6-2.
This was not the Delmarva Shorebirds against the Salem Red Sox or the Fredericksburg Nationals.
In two WBC games, Long posted an ERA of 2.25. Over four innings he allowed five hits and one run with no walks and two strikeouts. His fastball averaged 94.1 mph against Team USA and topped at 96.7 mph.