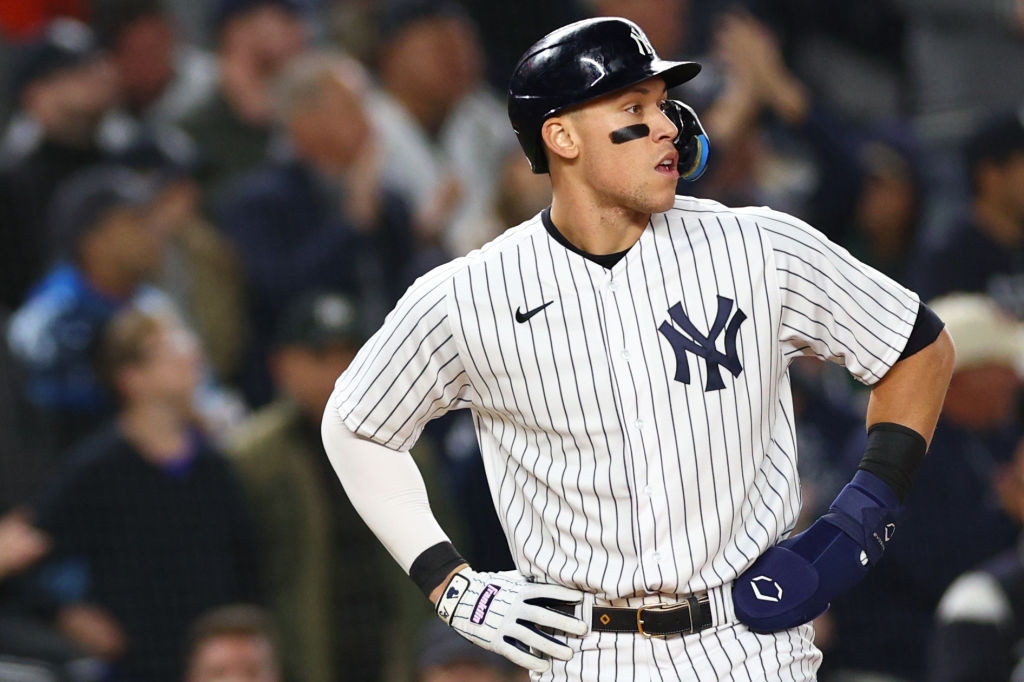 He didn't get anything going against the Orioles in a three-game series near the end of the year, but Aaron Judge has hammered Baltimore pitching so much over the years that if he leaves the Yankees, no one in Birdland will shed a tear.
Elation might be the prevailing emotion.
Before Birdland gets too excited about that prospect, for one, Judge might not leave. For two, the Nationals won the World Series the year after Bryce Harper left via free agency. The Astros, who once had George Springer, Carlos Correa and Gerrit Cole on their team, are in another World Series without that trio.
It's still a team game. Stars are important, but good teams can win even as great players move on.
But seeing Judge, a free agent, sign with a National League team, would be welcoming news in Birdland. In the next-to-last series of the 2022 regular season, with Judge trying to hit his 62nd homer to set an AL record, the Orioles pitched Judge tough, and he went 1-for-7 with five walks and six strikeouts in the series. Amid much whining from New York fans and media that they dared to not throw him a meatball.