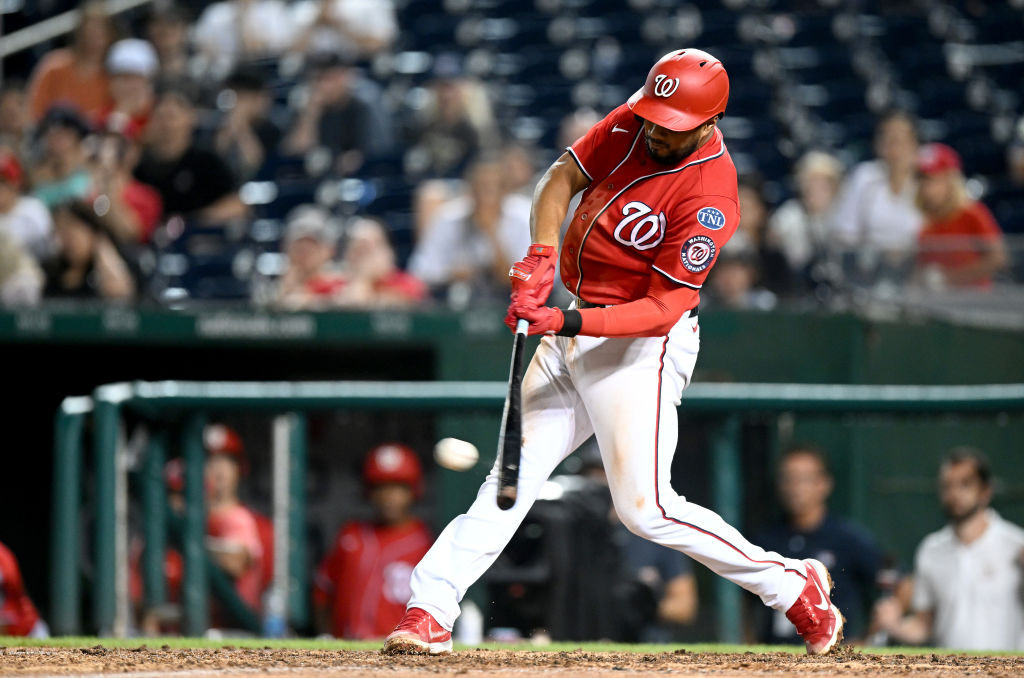 NEW YORK – It's a rare thing to see a Nationals lineup without Joey Meneses in it. Aside from two games he missed in May for the birth of his son, Meneses has been on the bench only five times this year.
He's got tonight off, though, as manager Davey Martinez looks to field what he thinks may be a better matchup against Max Scherzer and simultaneously give Jeimer Candelario a chance to rest his feet.
With Meneses sitting, Candelario is serving as designated hitter against the Mets. That opens up third base for Ildemaro Vargas.
"I wanted to give Candy a DH day," manager Davey Martinez said. "Facing Max, the slider can be tough. So I'm just giving him a day."
Candelario has been taking a beating in recent weeks, getting hit by pitch four times in his last 14 games and also taking a bad-bounce grounder off his right thumb, resulting in a bone bruise that knocked him out of the lineup for two days.