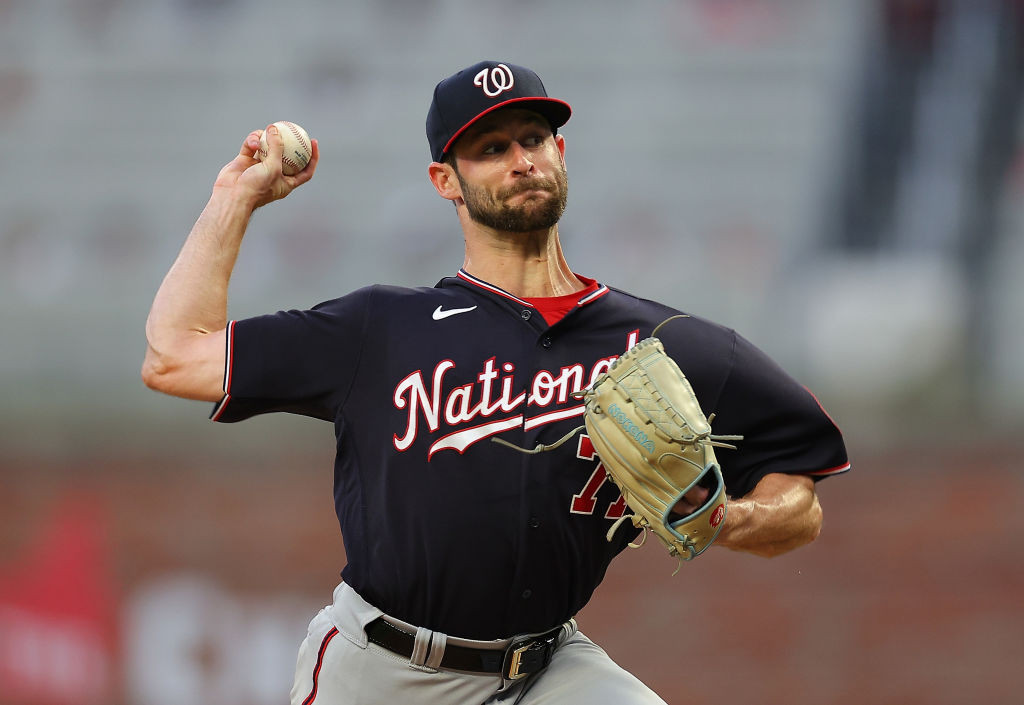 ATLANTA - Alex Call raced back to the warning track, found the wall, halted, and leapt upward, kicking up dirt and reaching his glove toward the sky.
He missed.
The ball, hit at a 41-degree launch angle, floated inches above Call's glove, and Austin Riley's 37th home run of the season landed in the seats just beyond the left field wall.
Even the Braves' pop-ups are home runs.
Atlanta (92-55) mashed their National League-leading 221st and 222nd homers of the season in a 5-2 win over Washington (51-96) in the series opener on Monday night. The Nationals, meanwhile, scored just two runs on nine hits, keeping their homer total at a paltry 126.