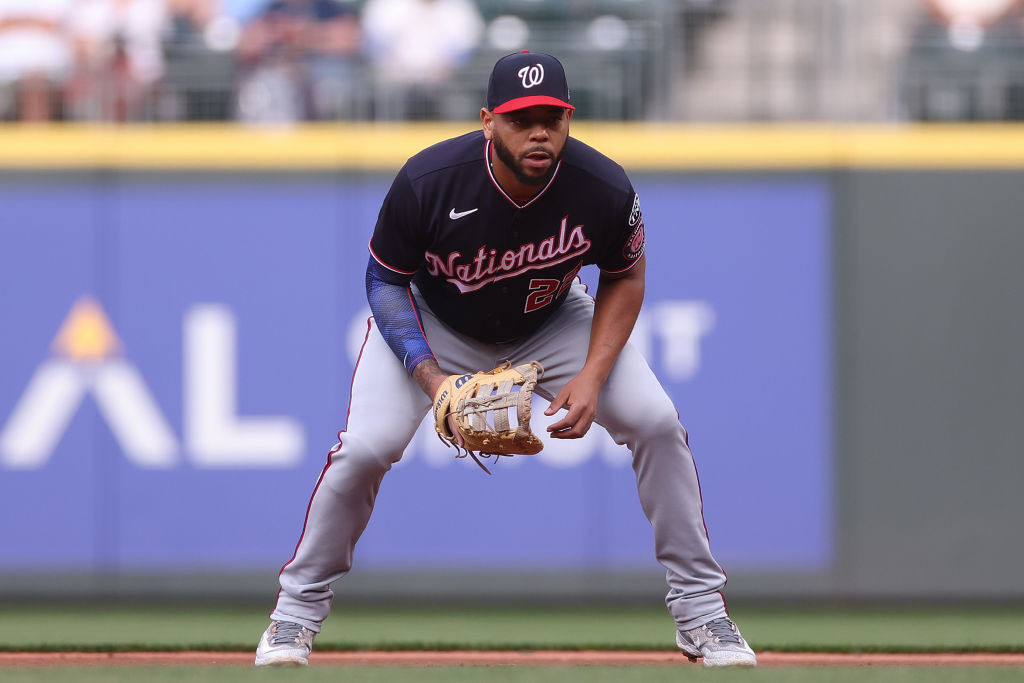 We knew there would be news Tuesday, what with the Nationals facing a late-afternoon deadline to add players to the 40-man roster and protect them from being lost in the Rule 5 draft. We didn't know there would be quite this much news, though.
While the promotions of pitchers DJ Herz, Mitchell Parker, Cole Henry and Zach Brzykcy to the 40-man roster were newsworthy, the bigger story wound up being one of the corresponding moves made to clear spots for those prospects: Dominic Smith was designated for assignment.
This isn't to suggest Smith was always a lock to return in 2024 after a very disappointing 2023 at the plate. But here's what Mike Rizzo had to say when asked during the season's final week about the roles both Smith and Jeimer Candelario played after they were signed the previous winter:
"Dom's shown that his leadership in the infield, I think he's made our young infielders much, much better and much more confident defensively," Rizzo said. "And he's starting to show some power late in the season. Those are always the type of people that you want to acquire, and guys that when you're at this point in the rebuild, I thought was important for us to acquire."
Smith was never supposed to be part of the long-term plan around here. But with no obvious replacement at first base waiting in the wings and based on the way both Rizzo and manager Davey Martinez talked about him at season's end, it felt like he would be back for another year.