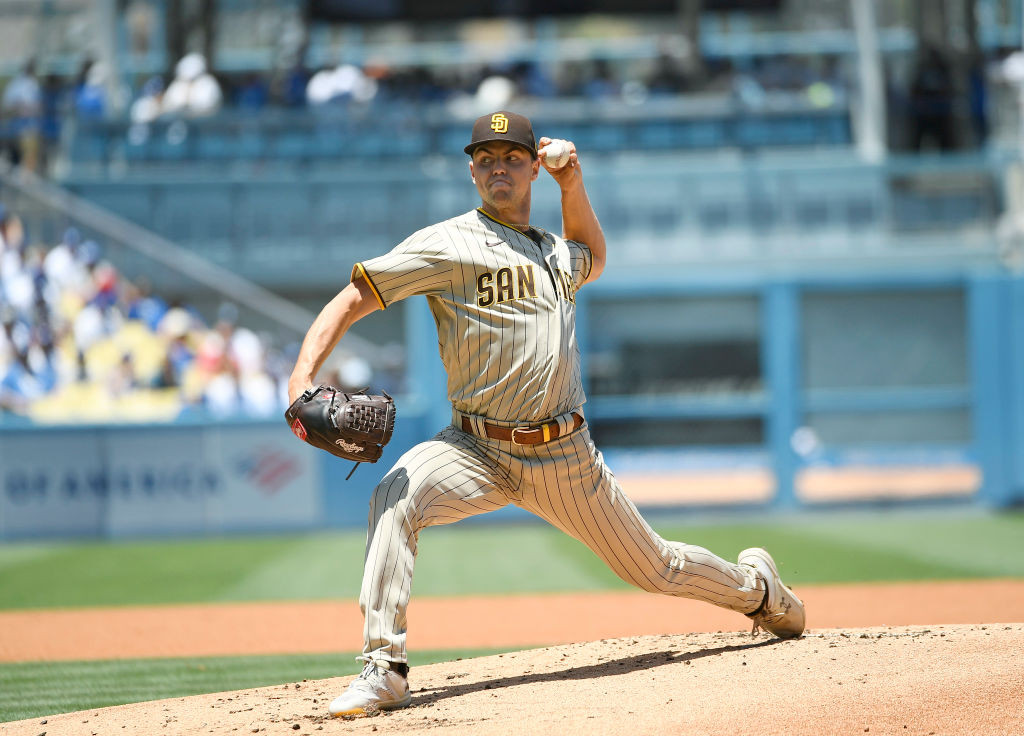 WEST PALM BEACH, Fla. – Every time MacKenzie Gore steps on the mound in a Nationals uniform – whether during spring training or the regular season, home or away – he's going to draw a lot of attention.
Comes with the territory of being included in one of the biggest trades in major league history.
After throwing 18 pitches (13 strikes) in one inning during his debut on Saturday, the 24-year-old left-hander was scheduled to go two frames and 35-40 pitches in this afternoon's game against the Marlins, which resulted in a 5-5 tie in front of 1,819 fans at The Ballpark of the Palm Beaches in a seemingly long 2 hours and 42 minutes.
Although not as sharp as he was his first time out, Gore was able to hit his target for the day by throwing 34 pitches, 23 strikes, in two innings.
"It wasn't quite as good as I thought we've been through camp so far," Gore said. "But we got in two innings and there were some good things. But I didn't think it was quite as good as we had been up to this point."