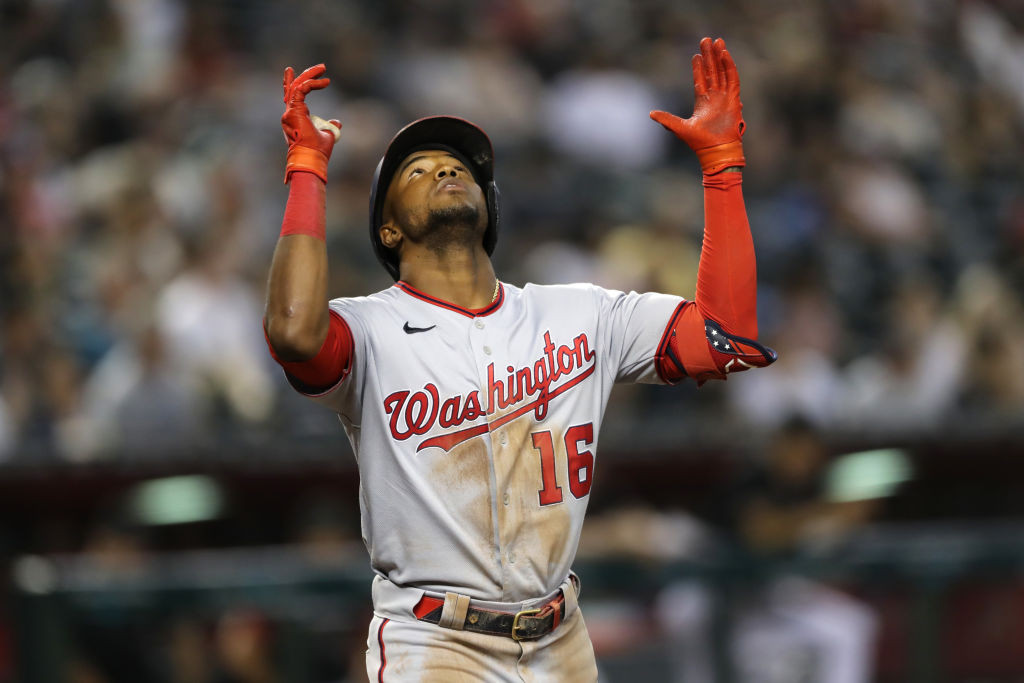 LAKELAND, Fla. – It's the last long trip of spring training and the Nationals have to be thrilled to no longer come to this side of Florida. The team bus left the complex in West Palm Beach at 6:45 a.m. to embark on the three-hour drive to Lakeland to face the Tigers this afternoon.
Needless to say, not a lot of major leaguers made the trip, with Lane Thomas, Victor Robles and Keibert Ruiz being the only regular starters in the lineup. The Nats didn't even bring a true starting pitcher, instead using reliever Chad Kuhl to open what will essentially be a bullpen game.
Without too many regulars, an opportunity could open up for top prospects James Wood, Daylen Lile and Jackson Rutledge, who got the privilege of coming along for the seven-hour round trip. At least Rutledge is expected to get in the game at some point.
Old friend César Hernández is in the Tigers lineup as the second baseman batting sixth.
Today is the last game of my spring training trip for this year, as I fly home out of Orlando tonight. Mark Zuckerman will be back in West Palm Beach tomorrow morning for the Nats' night exhibition game against Team Israel and the rest of camp.