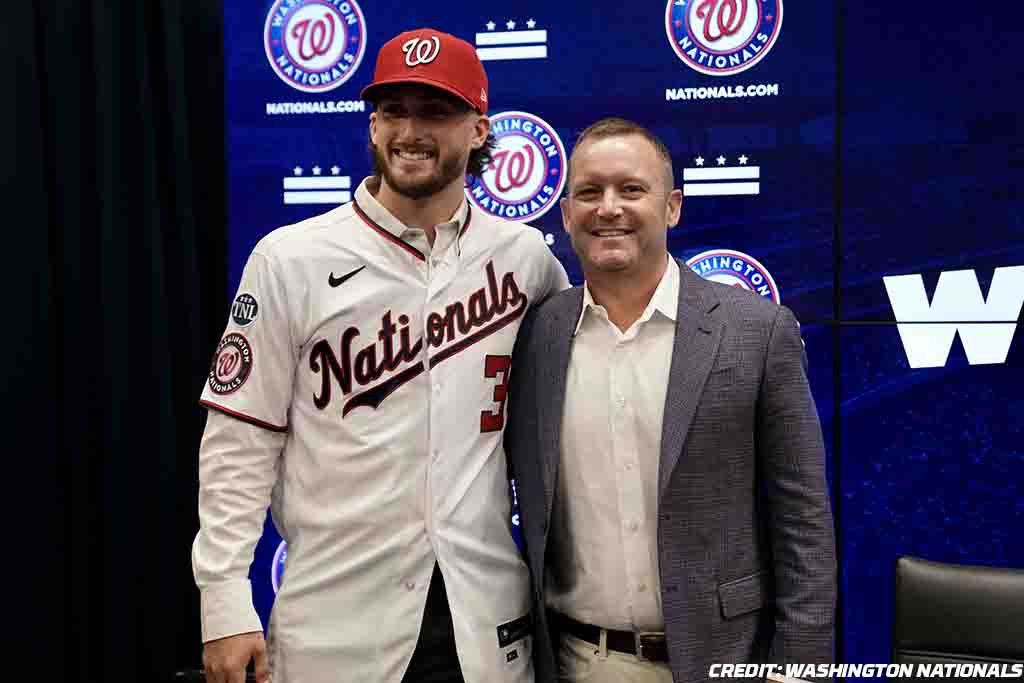 Dylan Crews will soon arrive at the Nationals' spring training facility in West Palm Beach and start getting acclimated to his new organization. It will be a two-way street of him getting to know his new coaches and the coaches getting to know their new player.
Someone who already knows Crews well as a player and as a person is his college coach: LSU head coach Jay Johnson.
Johnson, who attended Crews' introductory press conference on Saturday donning a purple sports coat, was beaming while talking about the second of his former players who went Nos. 1-2 overall in this year's draft.
"I think it's the combination (of) that's an elite player, that's an elite person," Johnson said of Crews to a group of gathered media members at the conclusion of the press conference. "I think if you stack up his three seasons of college performance, you'd be hard pressed to find anybody any better. But there's this humility that he plays with, this edge that he plays with, this ability to lift everybody up and make everybody else around him better on top of these baseball tools that show up every single day to help his team win. I mean, it's a truly special player. After not going number one, there was really no decision, probably, for Washington to select him."
Johnson's first head coaching job came in 2014 at the University of Nevada. After two seasons with the Wolfpack, he accepted the gig at the University of Arizona, where he coached for six seasons before leaving to become the head coach at LSU in 2021.