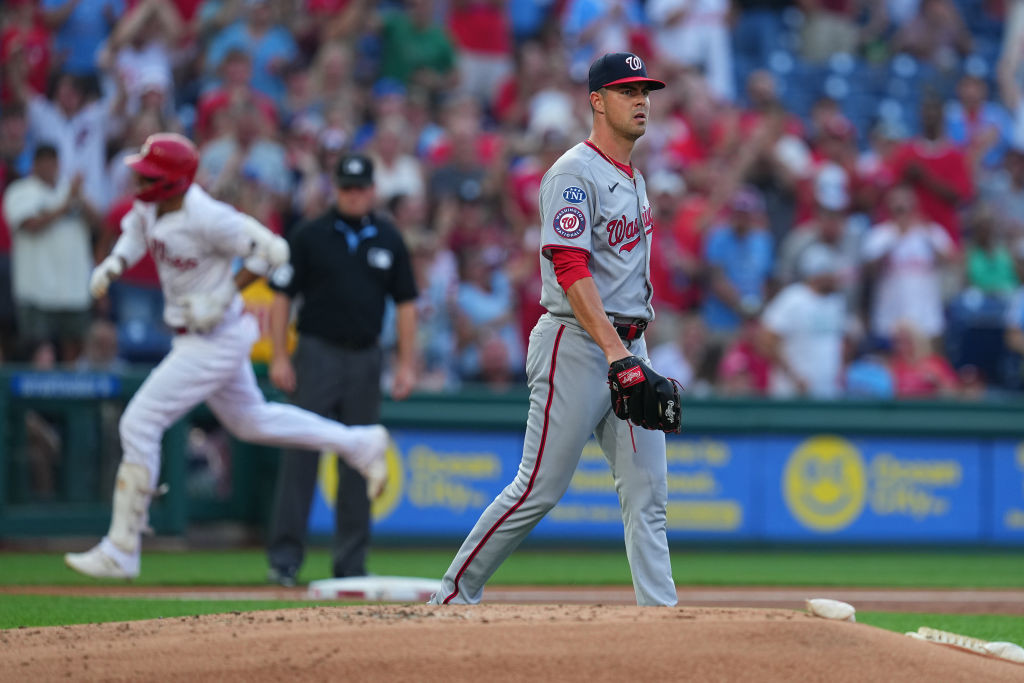 PHILADELPHIA – It has never happened. Not in the team's 18-year existence since relocating to Washington, D.C., in 2005.
The Nationals have never been no-hit.
In fact, entering today, the franchise had the longest active streak of avoiding a no-hitter dating back 24 years, 0 months and 22 days to David Cone's perfect game against the Expos at Yankee Stadium on July 18, 1999.
That streak came to an end tonight as Michael Lorenzen, making his first home start for the Phillies since being acquired at the trade deadline from the Tigers, no-hit the Nationals in a 7-0 win in front of 30,406 raucous fans at Citizens Bank Park.
"That was the coolest moment of my baseball career, going out there for the ninth," Lorenzen told reporters after the game. "Just walking out of the dugout and hearing the fans go wild, it gave me the chills. It gave me that boost of energy that I needed for sure."