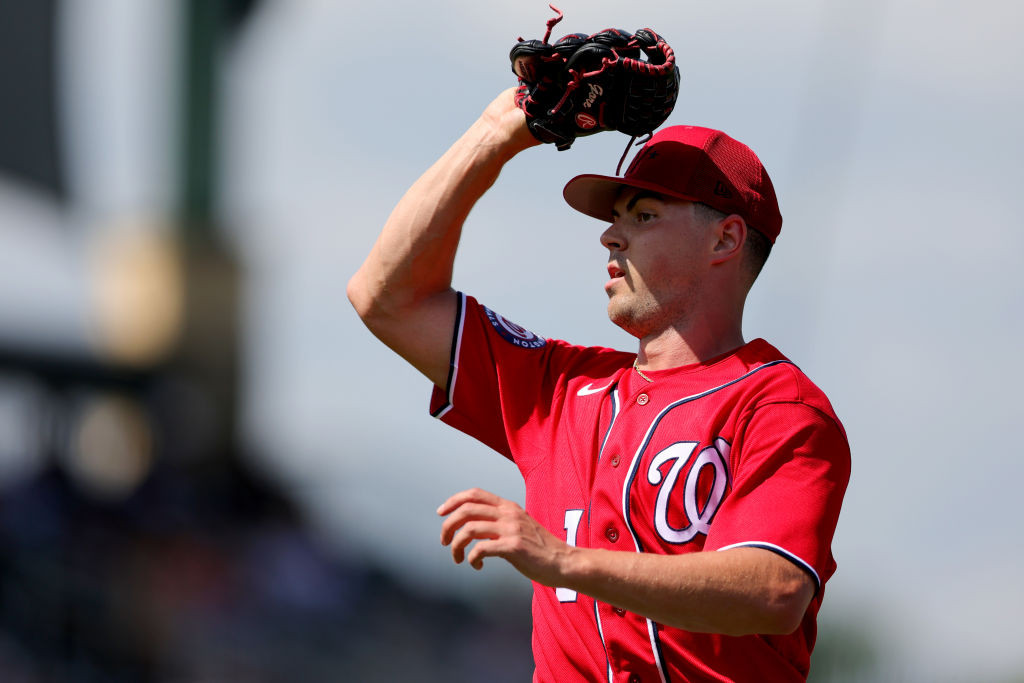 Opening Day is exciting for any baseball player. It's especially exciting if you're experiencing it in the major leagues for the first time.
That's going to be the case for a handful of young Nationals players this afternoon on South Capitol Street.
Just like everything else in the big leagues, the pomp and circumstance around Opening Day is elevated. The decorations around the stadium. The red carpet outside the Nats dugout. And the roar of 40,000 people when your name is called as you run onto the field during pregame player introductions.
"We've been waiting for a while," MacKenzie Gore said. "This will be my first Opening Day, so I'm looking forward to it."
Gore, 24, made his major league debut with the Padres last April, but wasn't included on San Diego's Opening Day roster. Alex Call, 27, made his debut last July with the Guardians well after Opening Day. Even Joey Meneses, 30, hasn't experienced a major league Opening Day, finally making his big league debut with the Nationals last August after 12 seasons in the minor leagues and abroad.