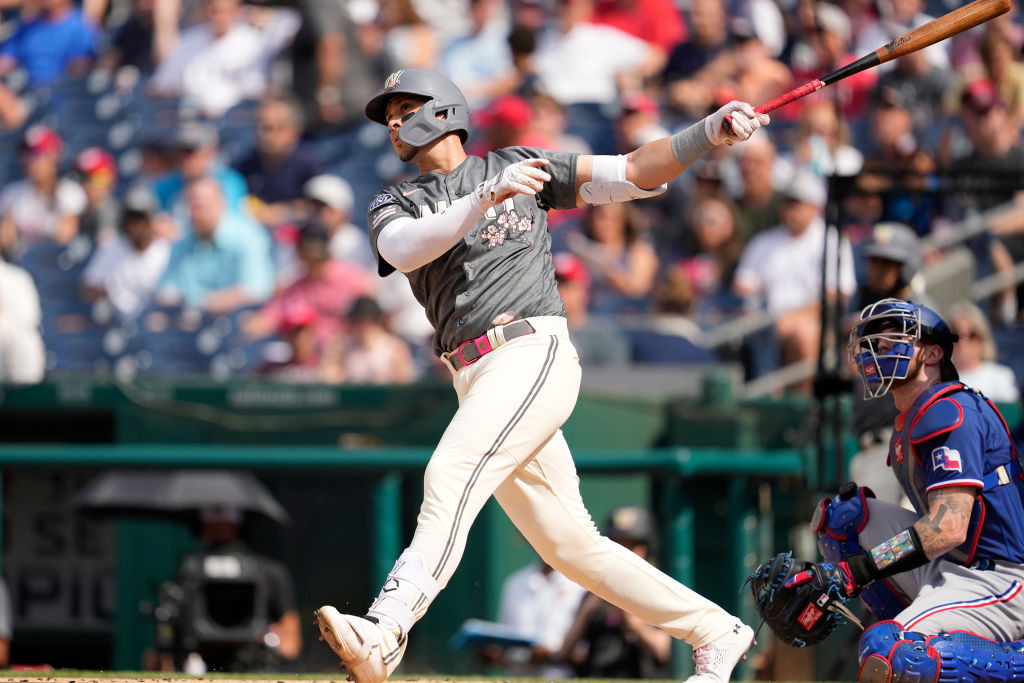 The day before the All-Star break is always a slow one. It's especially slow when playing a noon game after a night game that included an hour and 17-minute rain delay.
Guys are packing their bags to head home for the break and making sure all of their gear is ready to be shipped to meet the team in St. Louis at the end of the week.
So let's talk more about the Nationals' biggest development over this weekend, shall we?
Joey Meneses' swing may be back.
After only hitting two home runs over the first 87 games of the season, he hit three in less than 24 hours in the previous two. Over the first two games against the Rangers, Meneses has gone 4-for-8 with a double, three homers, four RBIs and no strikeouts.