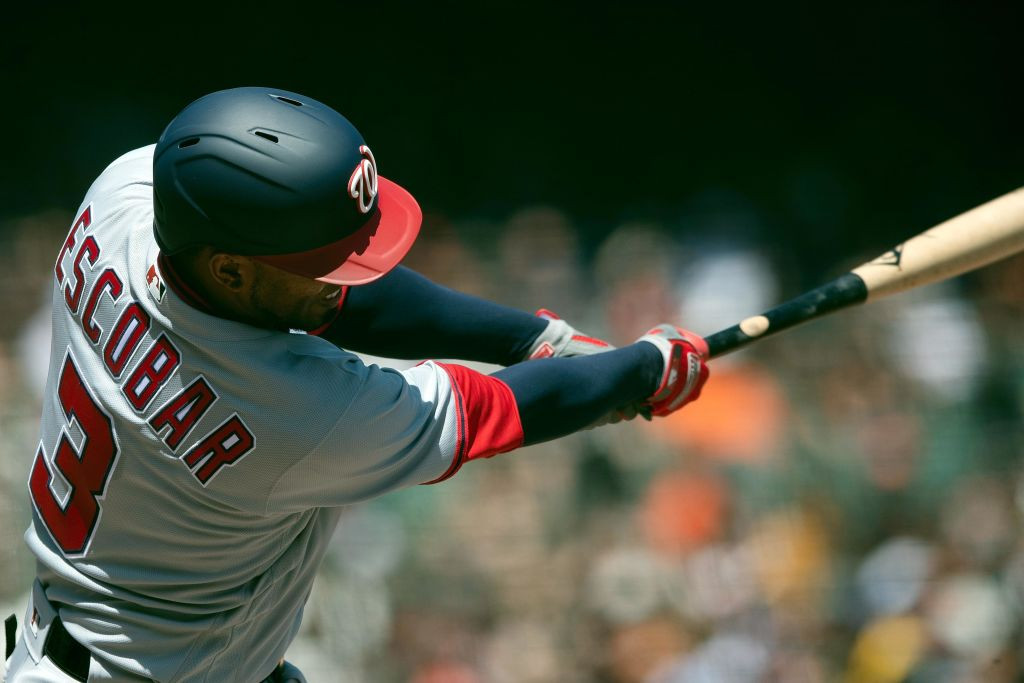 CINCINNATI – It's a lovely Sunday in The Queen City as the Nationals look to win this four-game series against the hosting Reds.
With the early game today, a flight to catch tonight and an off-day tomorrow before a series against the Marlins in Miami gets underway Tuesday night, there wasn't a whole lot of news coming out of the Nats clubhouse this morning. So let's go through some notes before we get underway one last time in Cincinnati …
* Here's your daily non-update Stephen Strasburg update: He did some work in the visitors' bullpen at Great American Ball Park this morning as part of his routine while recovering from last summer's thoracic outlet surgery and Friday's rehab start with Triple-A Rochester, in which he pitched six shutout innings on 83 pitches. Pitching coach Jim Hickey and others were working with Strasburg.
Although things seem to be going well for the veteran right-hander and his season debut should be coming soon, manager Davey Martinez isn't ready to commit to anything until Strasburg goes through his bullpen session tomorrow with the team in Miami.
"He's had a routine that he does in between starts, so he's just doing his routine," Martinez said of Strasburg's work this morning during his pregame media session. "And he's gonna throw a bullpen here in the next day. We'll see where he's at and we'll have a conversation after the bullpen. But so far, everything looks good. I don't want to make any decisions yet 'til he throws his bullpen and we go from there."