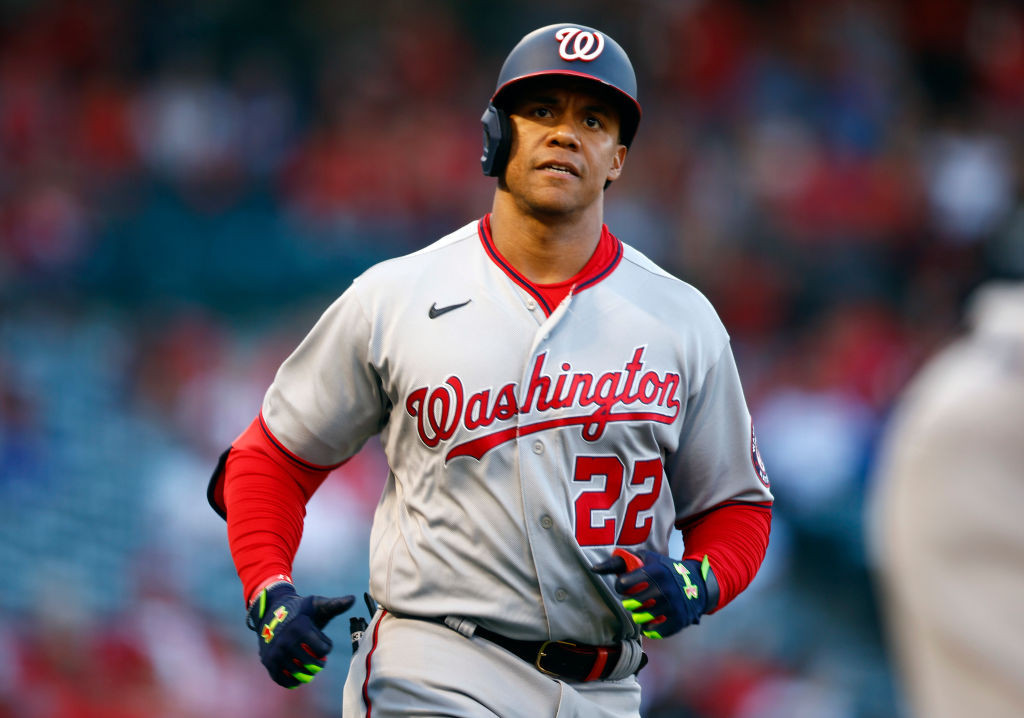 MIAMI – We hear it all the time when teams go through offensive slumps. It's the major leagues. The guy on the mound gets paid to get batters out, too.
Sometimes it's just the case that a team runs into some tough pitching matchups.
That has been the case for the Nationals, who, aside from an 8-3 win over the Mets and a 13-6 victory over the Astros, have struggled to score in bunches over the past week.
Over their last five losses, the Nats have been outscored 30-6 and have failed to score more than two runs in a game.
The latest such games came facing future Hall of Famer Justin Verlander on Sunday and budding star Sandy Alcantara on Monday. Sometimes the cards you're dealt are really good pitchers.