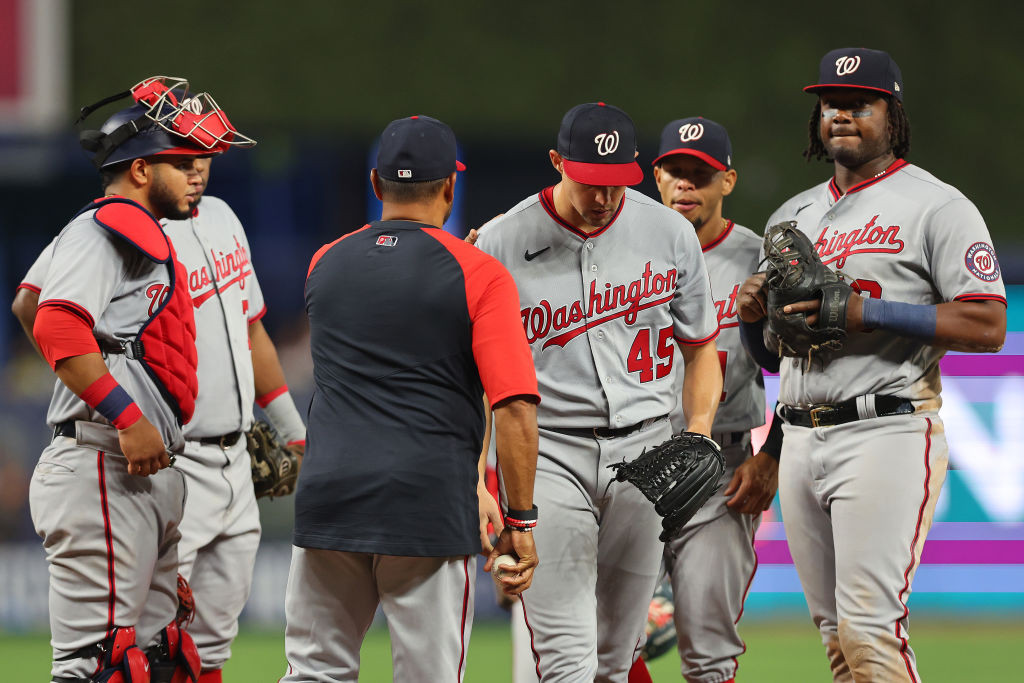 Saturday night's decision to designate struggling right-hander Aaron Sanchez for assignment was prompted by the Nationals' need to clear a 40-man roster spot in order to account for the fill-in starter they'll need Wednesday in New York.
Manager Davey Martinez said the club will have someone not currently in the rotation start Wednesday's series finale against the Mets, an outing that became necessary due to Friday night's rainout and Saturday's subsequent day-night doubleheader against the Rockies.
Martinez insisted the decision hasn't been made yet and likely won't until Tuesday, but acknowledged it played a role in Saturday night's DFA decision with Sanchez.
"We felt like we're going to need a spot here next week," the manager said prior to today's series finale against Colorado. "We felt like right now was a good time to start thinking about what we're going to do for Wednesday. I can tell you right now, we have a lot of different options and things we're thinking about. We won't have a decision until probably Tuesday."
The schedule does limit the team's options to some extent. The organization's top two pitching prospects, Cade Cavalli and Cole Henry, each had dominant starts Saturday night, with Cavalli tossing seven scoreless innings for Triple-A Rochester and Henry pitching four perfect innings for Double-A Harrisburg. Neither would be ready to come back and pitch Wednesday, though, removing them from the equation for now.