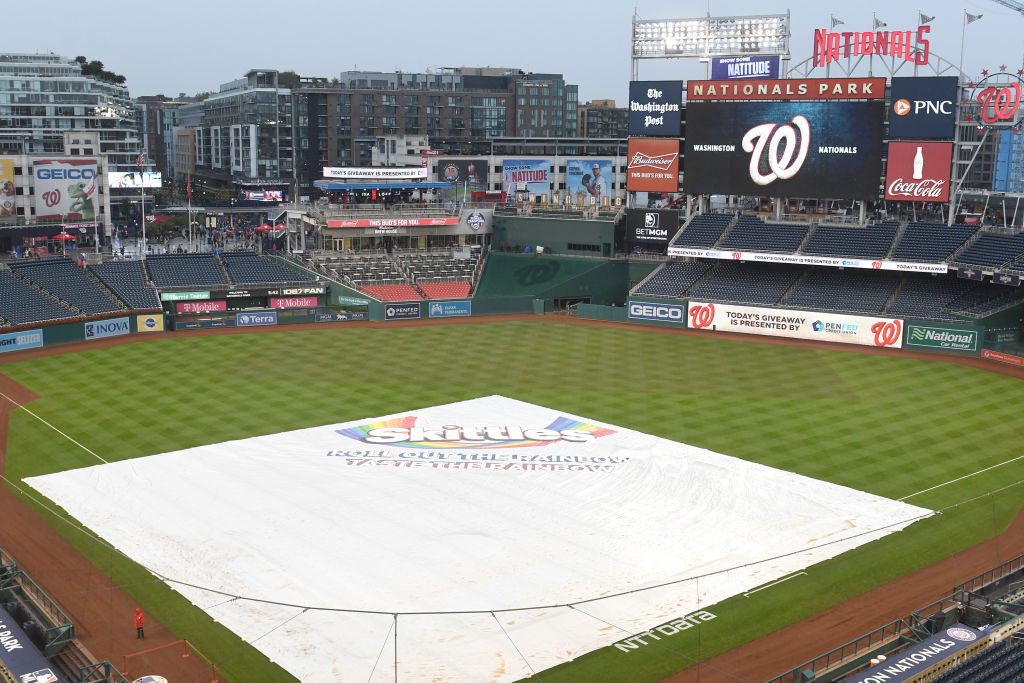 We have to give them credit for trying, but the Nationals and Phillies will not be able to play tonight's doubleheader nightcap.
The remnants of Hurricane Ian are moving into our area, so tonight's game has been rescheduled to 7:05 p.m. tomorrow, Saturday, Oct. 1. All tickets for tonight's 7:05 p.m. game will now be honored for tomorrow night's game.
Tomorrow's originally scheduled 1:05 p.m. game is still scheduled to be played at that time. But the Nats' press release announcing the latest schedule change did include the phrase "at this time," implying that game could be in jeopardy as well. 
This now means the two teams will, in fact, try to play a doubleheader on Saturday as was originally scheduled before the second game was moved to this afternoon, a game the Phillies won 5-1. The original doubleheader was scheduled for tomorrow to make up one of the two games lost between these teams when the first week of the regular season was canceled due to the offseason lockout.
For now, the Nats are planning on starting Aníbal Sánchez in Game 1 tomorrow and Tommy Romero in Game 2.