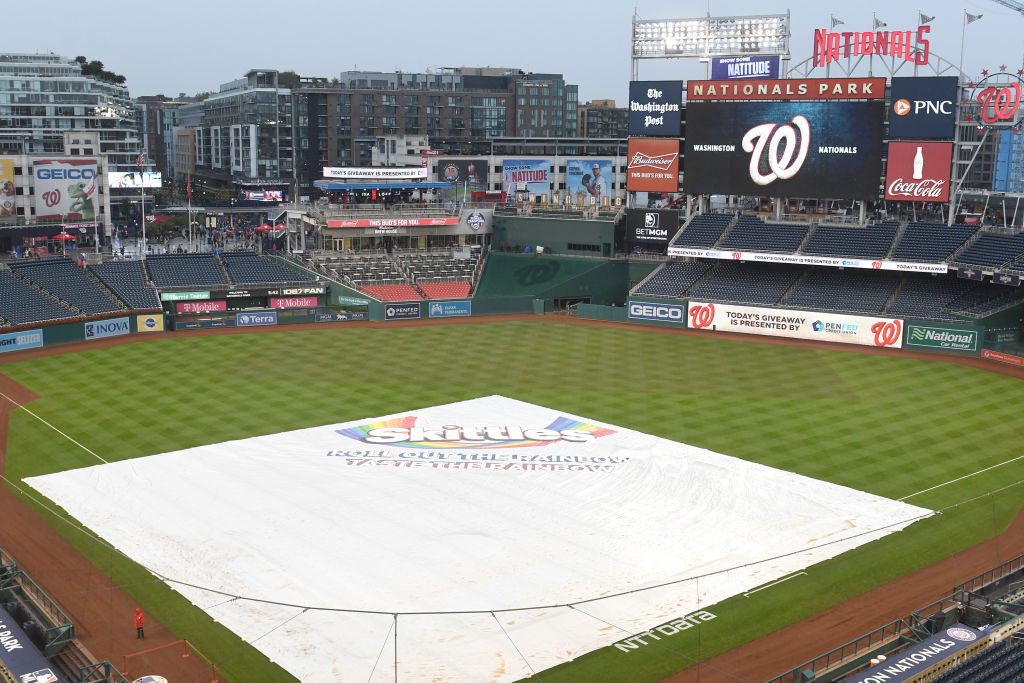 Tonight's series opener between the Nationals and Pirates has been postponed due to heavy rain that has been falling in the D.C. area all day and promises to continue through the entire evening.
The game will be made up Saturday as part of a day-night doubleheader, with the originally scheduled 1:05 p.m. game remaining as planned and a 6:05 p.m. game serving as the makeup for tonight's postponement.
Separate tickets and parking passes are required for Saturday's games. Fans who hold tickets for tonight's rained-out game can use them for Saturday's 6:05 p.m. game or exchange them at the Nationals Park box office for tickets to a future game (subject to availability). Exchanges must occur prior to June 8.
The Nationals will stick with Patrick Corbin as their starter for Saturday's first game. Chad Kuhl, tonight's scheduled starter, will pitch the nightcap, with Josiah Gray still in line to start Sunday's 1:35 p.m. finale.
If there are no more postponements between now and then, the Nats will probably need to call up someone from their minor league system to start one of the remaining games in this homestand against the Cubs, lest they opt to have either Corbin or Kuhl pitch on short rest.