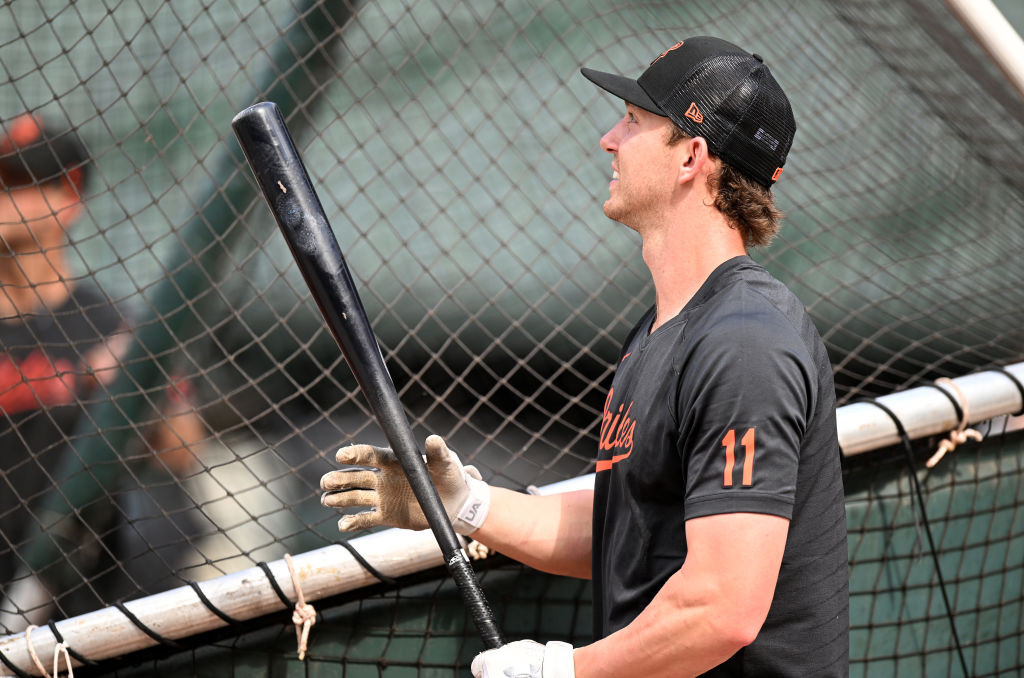 Orioles manager Brandon Hyde didn't set up a meeting today with Jordan Westburg after the young infielder arrived at Camden Yards, his major league debut against the Reds still hours away. The choices were simple. Give him advice or give him space.
Hyde chose space.
"I try to be as relaxed as I possibly can with him," Hyde said this afternoon. "I don't think that anything I say is going to help him or hurt him. Maybe hurt him. But no, this is something they've dreamed about their whole lives, and this is something that's been a goal since they were 8 years old.
"First day's always a whirlwind, and a lot of stuff thrown at them, and you just kind of want the game to start for them and let them play."
Westburg couldn't play for an extra 15 minutes because of the precipitation that pushed back the start. His first at-bat came with two outs in the second inning, at the exact same time that more rain began to fall, increasing in intensity with each pitch following a standing ovation from fans who didn't rush for cover.