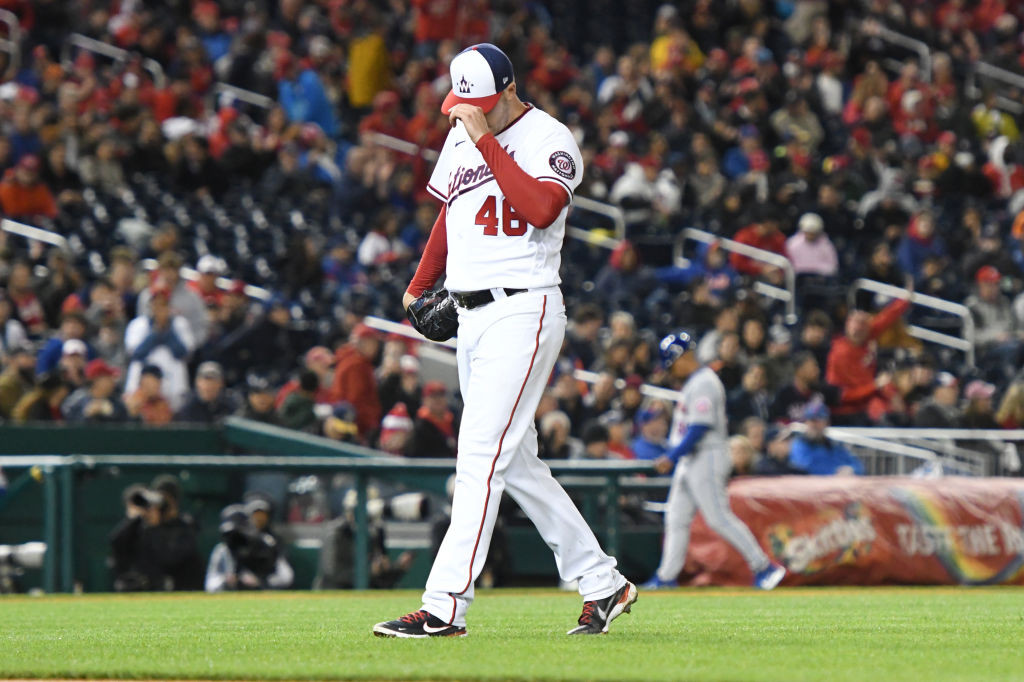 In 17 seasons since Major League Baseball returned to Washington, the number of Nationals players who have been booed by home fans can possibly be counted on one hand. It's just not a regular occurrence in these parts.
The number of players from the 2019 World Series roster that have ever been booed? Well, that number stood at zero until 7:53 p.m. tonight, when Patrick Corbin handed the ball over to Davey Martinez and made the long walk back to the dugout having just surrendered seven runs in 1 2/3 tortured innings to set the tone in what would end up a 7-1 loss to the Giants.
A crowd of 23,751, many of whom probably stood behind Corbin throughout his struggles in 2020, 2021 and his first three starts in 2022, finally decided not to hold back any longer. It wasn't a thunderous round of boos from everyone in attendance – that was reserved for a questionable upholding of a third inning call that saw Juan Soto ruled out trying to stretch a double off the wall into a triple – but neither was it a smattering of boos from a few rogue individuals.
This was the moment those fans chose to voice their displeasure for Corbin, who may have won Game 7 in Houston with three scoreless innings of relief but since that glorious October night 2 1/2 years ago has been unequivocally the worst starting pitcher in baseball.
Corbin has now made 46 starts over the last three seasons. He has delivered 26 losses, most in the majors. He has produced a 5.81 ERA, highest in the majors. And he has compiled a 1.554 WHIP, worst in the majors by a longshot.