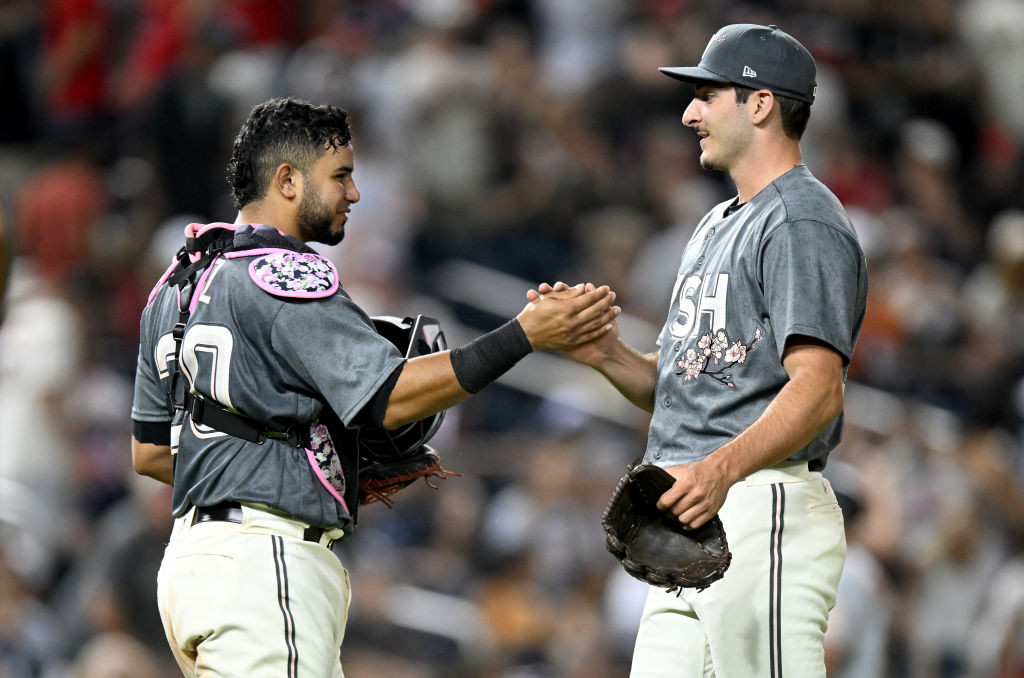 Nationals fans are aware of it. It may even bother them a little. But doesn't seem to have an effect on the players and coaching staff in the clubhouse.
The Nationals have not swept a three-game series since June 14-16, 2021 against the Pirates. They have not swept a series in their last 96 attempts, expanding the longest streak of series without a sweep in major league history after surpassing the 89 straight series without a sweep by the Philadelphia Athletics from 1914-1917, per STATS.
Today, they have a chance to sweep the Giants after winning the first two games by a combined score of 15-4. But for the Nats, it's just another chance to win a ballgame.
"Nah," manager Davey Martinez said when asked if the team thinks about their sweepless streak during his pregame meeting with the media. "Like I said, we try to be where our feet are. Try to go about our business, go 1-0 today. What I can tell you is these guys will come out today and they'll compete. They'll play hard. If everything aligns, we'll come out, we'll win and it's just another victory for us."
Jake Irvin and Josiah Gray led the Nats to their first two victories this weekend, pitching a combined 13 ⅔ innings and allowing four runs.