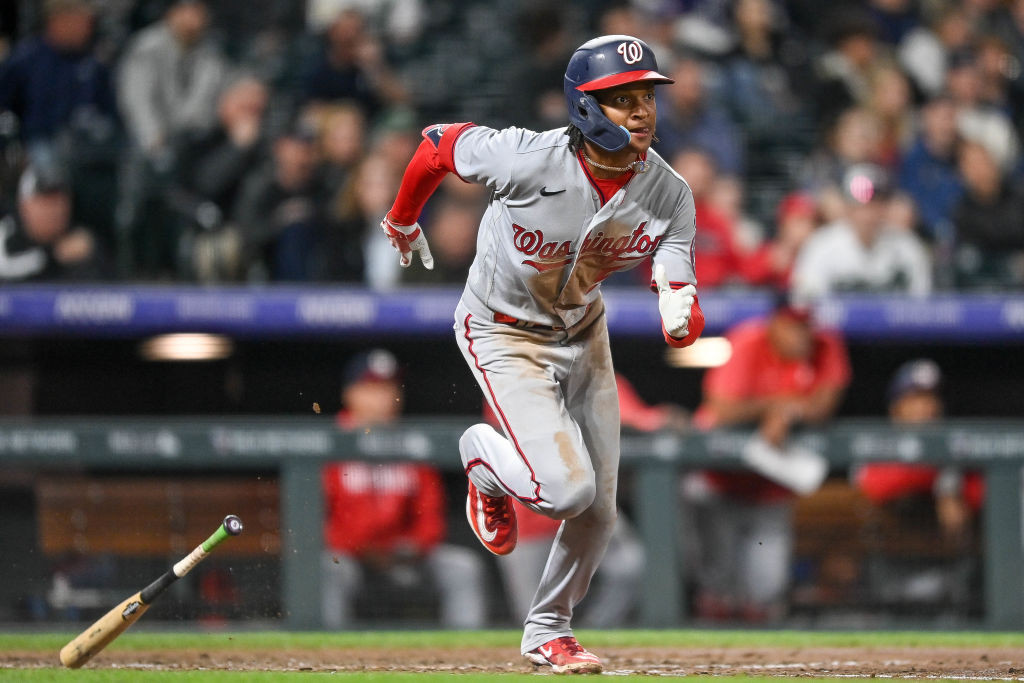 NEW YORK – The Nationals have arrived in the Big Apple for what is, oddly, just their second series against a division rival. The new schedule format implemented this season means they will face National League East opponents fewer times than in past years. This three-game set against the Mets will be their first against a division foe since the season-opening series against the Braves, and the first on the road.
Josiah Gray gets the ball to start tonight's opener in a homecoming for the New Rochelle, N.Y. native. With a respectable 3.74 ERA over his first four starts, the right-hander will look to earn his first win after starting the season 0-4, due mainly to a lack of run support. The Nationals offense has been held scoreless in each of Gray's last three starts and has only scored one run in any game he's started, coming well after he departed his first start in the ninth inning on April 1 via a Keibert Ruiz solo home run.
Meanwhile, José Butto will fill Max Scherzer's spot in the rotation to start the opener for the home side. The former Nationals and current Mets ace would have been on schedule to start tonight, but is instead serving a 10-game suspension following his ejection Thursday for having a foreign substance on his hand during a game.
Butto is a 25-year-old right-hander who is the Mets' No. 15 prospect, per MLB Pipeline. In his season debut on April 16 in Oakland, he pitched five innings of one-run ball, but surrendered five hits and four walks while only striking out two.
WASHINGTON NATIONALS at NEW YORK METS
Where: Citi Field
Gametime: 7:10 p.m. EDT
TV: MASN2, MLB.tv
Radio: 106.7 The Fan, MLB.com
Weather: Partly cloudy, 56 degrees, wind 8 mph out to right field