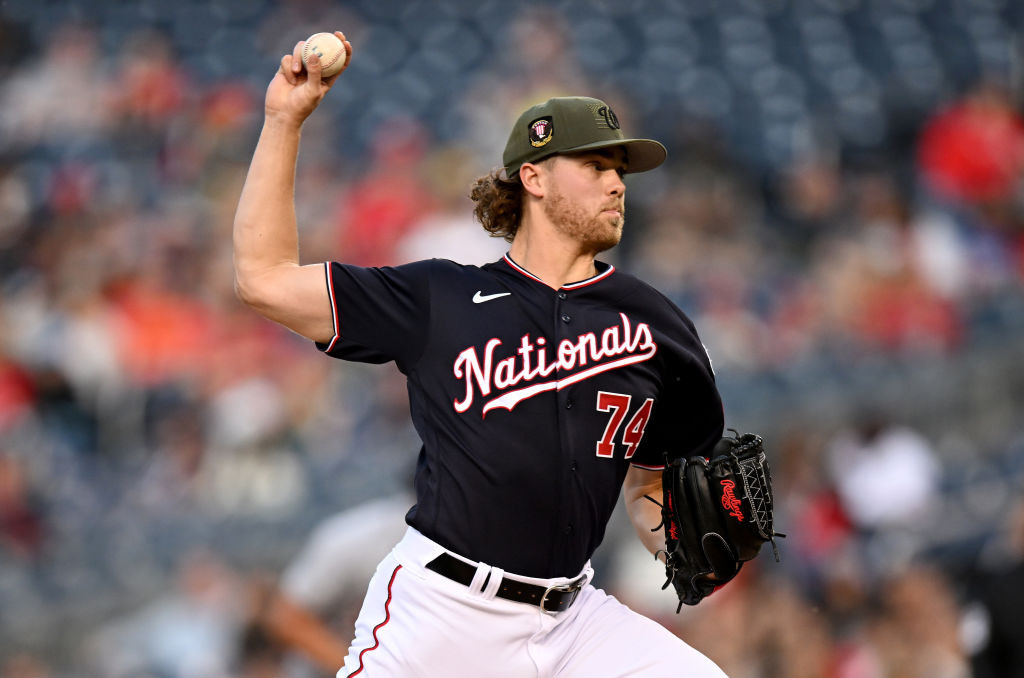 And we're back. After the Nationals finally got a win here yesterday to end their series against the Cardinals, they're right back to play today's makeup game against the Diamondbacks. What should have been the series finale between these two teams two weeks ago was postponed due to the poor air quality from the Canada wildfires to make this now a one-game series before both clubs head to the West Coast tonight.
Jake Irvin will make his ninth major league start this afternoon, seventh here at Nats Park. The rookie bounced back to pitch well on Saturday after having his spot in the rotation skipped the week before, tossing five innings of one-run ball against the Marlins. In his start against the D-backs two weeks ago, he gave up four runs (three earned), five hits and three walks in just four-plus innings.
In a rematch of that June 6 game against Irvin, Tommy Henry will start for the Diamondbacks. The 25-year-old left-hander was tagged for five runs over 4 ⅓ innings, including a grand slam by Stone Garrett in the second inning and a leadoff homer by Lane Thomas in the fifth. In his two starts since against the Phillies and Guardians, Henry gave up seven runs over 10 ⅔ innings for a 5.91 ERA.
While all day yesterday there was rain in the forecast for today, it now seems like we'll be much drier this afternoon, with the rain supposedly not starting again until this evening.
ARIZONA DIAMONDBACKS at WASHINGTON NATIONALS
Where: Nationals Park
Gametime: 1:05 p.m. EDT
TV: MASN, MLB.tv
Radio: 106.7 The Fan, MLB.com
Weather: Cloudy, 67 degrees, wind 8 mph in from left field