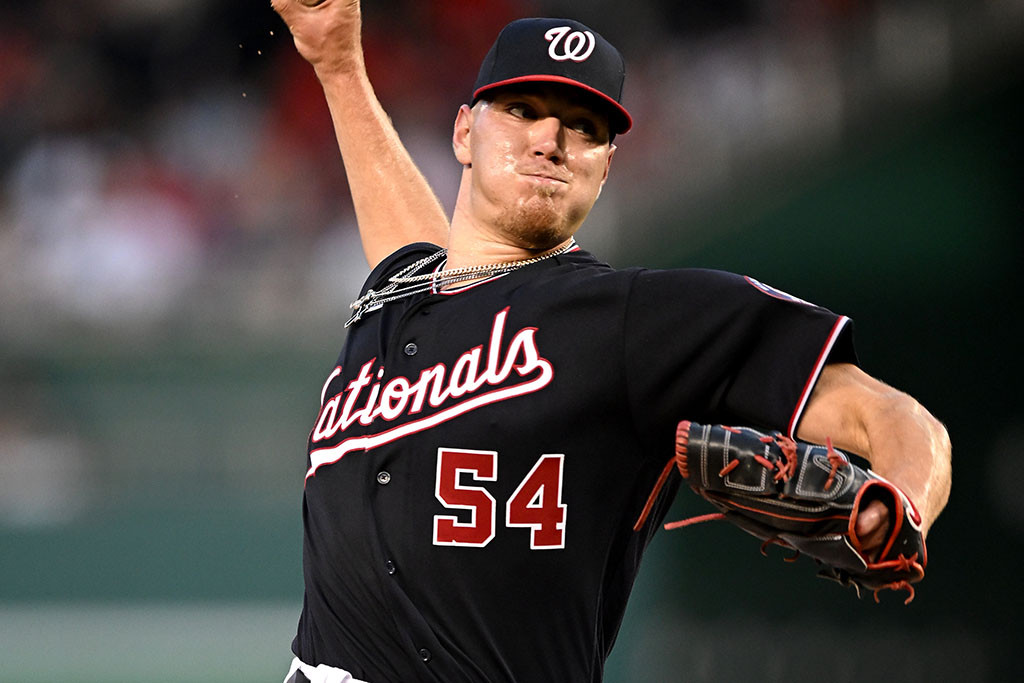 Bad news struck the Nationals clubhouse this afternoon ahead of the opener against the Athletics. Making matters worse, it involves one of their top prospects.
Cade Cavalli, just four days removed from his major league debut, will be shut down for two weeks with right shoulder inflammation, manager Davey Martinez announced to begin his pregame press conference.
Cavalli was charged with seven runs on six hits, two walks and three hit batters while striking out seven and throwing 99 pitches (57 strikes) in his highly anticipated debut Friday against the Reds. When the 24-year-old returned to Nats Park the next day to begin his between-starts program, he reported tightness in his right shoulder. The Nationals stopped him from throwing and ordered an MRI the next day.
"I'm gonna start off by saying that we are going to shut Cade down for two weeks," Martinez said. "He threw in the game. Came back the next day, was going through his routine, he's playing catch. After about 10 throws, he said he felt tight in the shoulder area. So we shut him down. He came in, we got him an MRI right away."
The MRI came back mostly clean. There was no damage to the shoulder itself, but there was some inflammation.