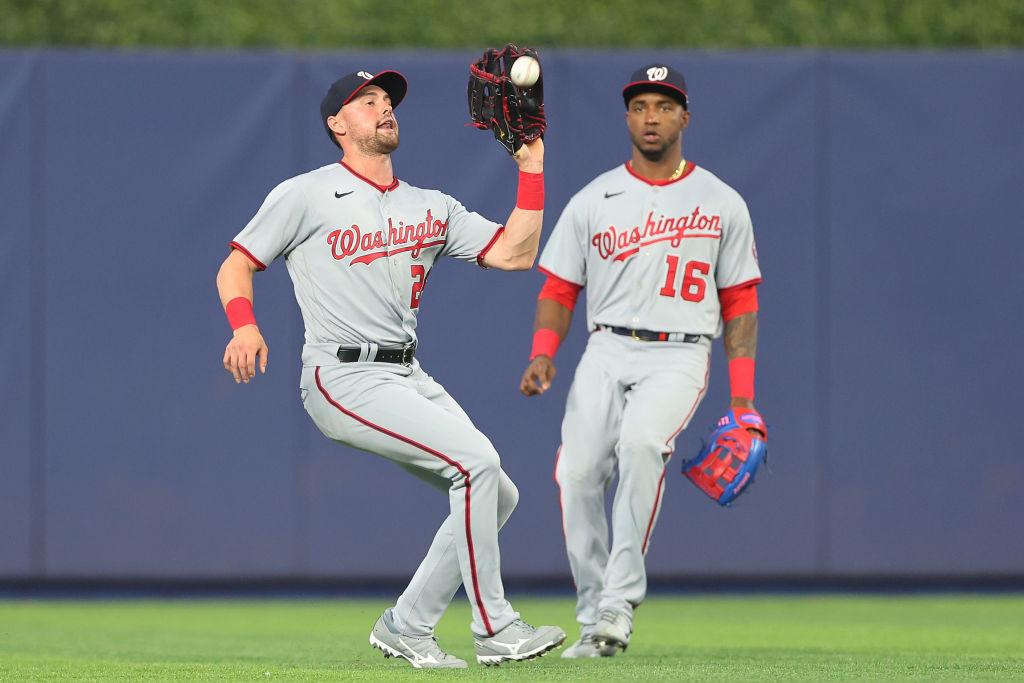 MIAMI – Lane Thomas arrived in D.C. last summer after a trade with the Cardinals for Jon Lester. He was one of 12 prospects the Nationals received in return for selling off eight of their veteran players. Of those prospects, he's now one of four currently impacting the major league roster.
In 45 games with the Nationals during last season's second half, Thomas slashed .270/.364/.489 with an .853 OPS, 33 runs scored, 14 doubles, two triples, seven home runs, 27 RBIs, four stolen bases and 27 walks. Meanwhile, Lester (who went 3-5 with a 5.02 ERA in 16 starts with the Nats) went 4-1 with a 4.36 ERA in 12 starts with the Cards before retiring over the offseason.
The trade was a steal for the Nationals.
In fact, Thomas played so well, he replaced former top prospect Victor Robles full-time in center field and the leadoff spot. Robles, of course, was sent down to Triple-A Rochester and never returned to the majors in 2021.
This year, however, their roles have changed. With Robles expected to be the full-time center fielder and Thomas full-time in left coming into the season, they are now sharing time in center while Yadiel Hernandez stays hot at the plate and mans left field.