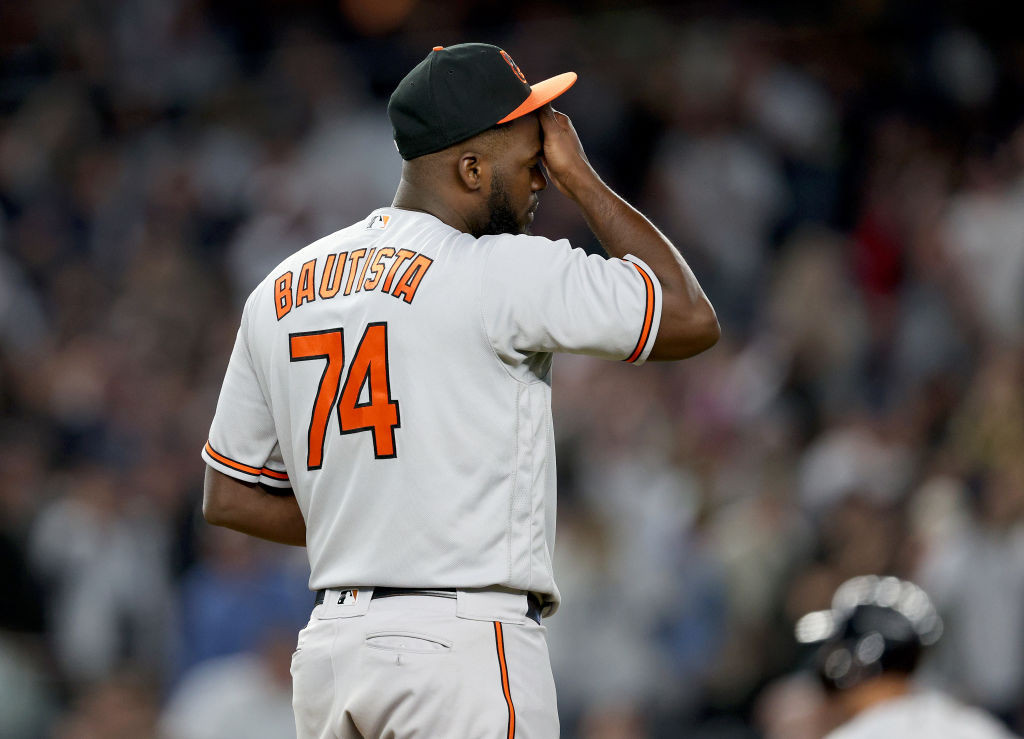 The same whistle played and the same video appeared with the flashing ballpark lights. The crowd roared as usual, quick to forgive the previous day's blown save.
Félix Bautista wanted the ball again Sunday afternoon. He understands the life of a reliever, and how failings are magnified in the ninth.
The memory of the two-out, game-tying home run that he surrendered to Mike Ford disappeared like his first-pitch four-seamer. Bautista recorded back-to-back strikeouts, allowed a single and blew away another hitter to preserve a 3-2 lead.
The tying run stood on second base after a steal. Bautista's first pitch to Teoscar Hernández was clocked at 103.4 mph, the fastest by an Oriole in the Statcast era that began in 2015.
How did we live without it?