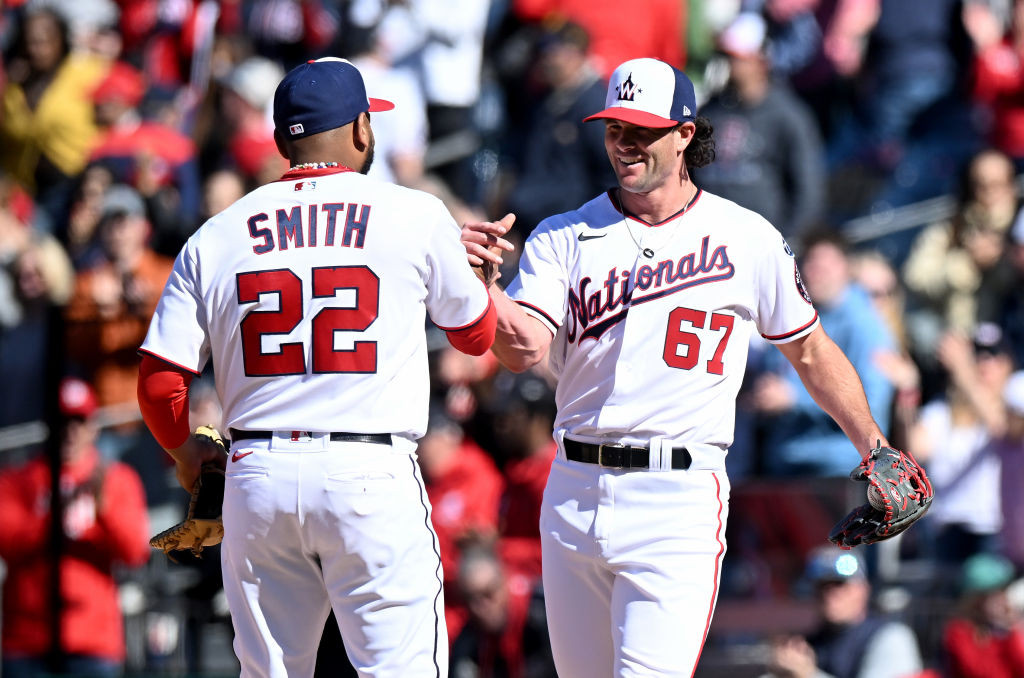 Kyle Finnegan has once again found himself as the Nationals' de facto closer. With Tanner Rainey and Sean Doolittle rehabbing their respective elbow injuries and bullpen mates Carl Edwards Jr. and Hunter Harvey being used in more of a setup role, the 31-year-old right-hander has been used most often in the ninth inning. Or in whatever high-leverage situation manager Davey Martinez deems as the "save" opportunity.
"Yeah, it's great," Finnegan said of the confidence he has from Martinez in the closer's role. "I found myself in that position the last two years. So it's familiar territory. I think getting the last three outs of a game is special and it's awesome. I don't think it's my job to win the game. Our team has already won the game at that point. It's just my job to get those last three out. I don't try to make the moment too big. We've got the game in hand, just go out there and get three outs, and limit damage and secure the win."
Finnegan pitched to a 3.55 ERA with 11 saves over 68 appearances in 2021 and a 3.51 ERA with another 11 saves last year. Both of his first two appearances of 2023 have come in the ninth inning with differing results.
Facing the bottom of the Braves lineup on Opening Day, he issued two walks and a two-run double as part of a three-run ninth inning that turned a two-run game into a five-run Atlanta lead.
But with the season's first save opportunity coming in Sunday's finale, Martinez trusted Finnegan again to retire the heart of Atlanta's order to seal the first Curly W of the 2023 campaign. While it took him 23 pitches to complete the ninth on Thursday, Finnegan needed only eight efficient pitches Sunday afternoon to get two groundouts, a flyout and the save.