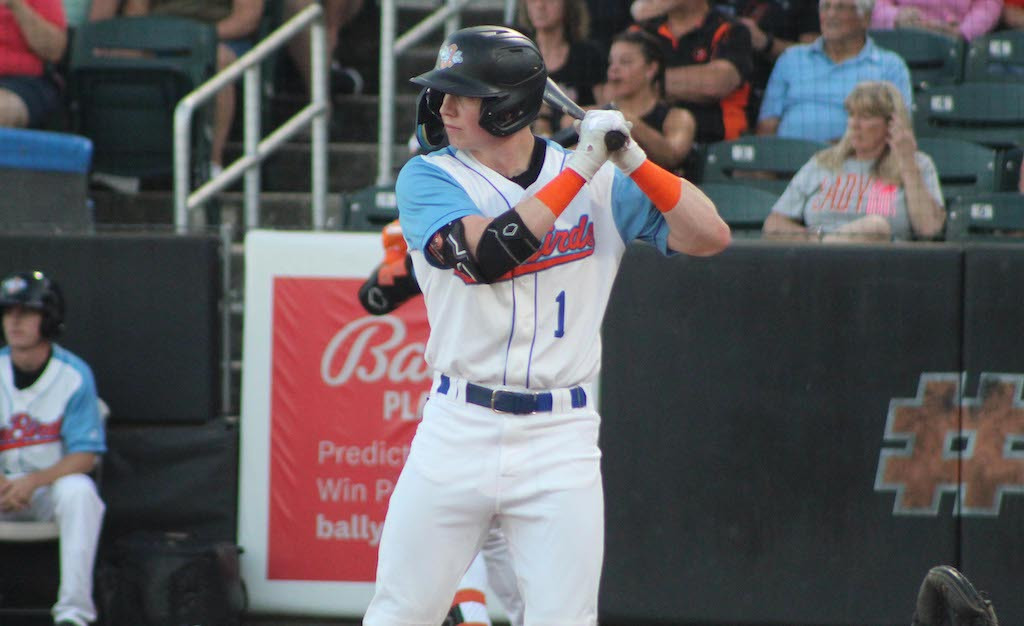 After going – and this is accurate – a full 27 months between his last college game at the University of Arkansas in March 2020 and his first pro game earlier this season for low Single-A Delmarva, outfielder Heston Kjerstad continues to make up for lost time.
And he lost a lot of time.
The bout with myocarditis that is now in his rear-view mirror and the hamstring injured that sidelined him early this year. His long-awaited pro debut came on June 10 this summer for Delmarva. On July 13 he moved to high Single-A Aberdeen and ended the minor league year in the playoffs with the IronBirds. And now he's doing well in the Arizona Fall League with the Scottsdale Scorpions.
In a late-season interview at Aberdeen's Ripken Stadium, Kjerstad said just being back on the field, playing in games and being healthy again, made this a special year for him.
"It's been a great season," he said before an IronBirds playoff game. "After going through my struggles, it's even more fun (just playing) than I remember it being. And just being able to be out here everyday with the guys, working and getting better. Now let's go home with some wins."