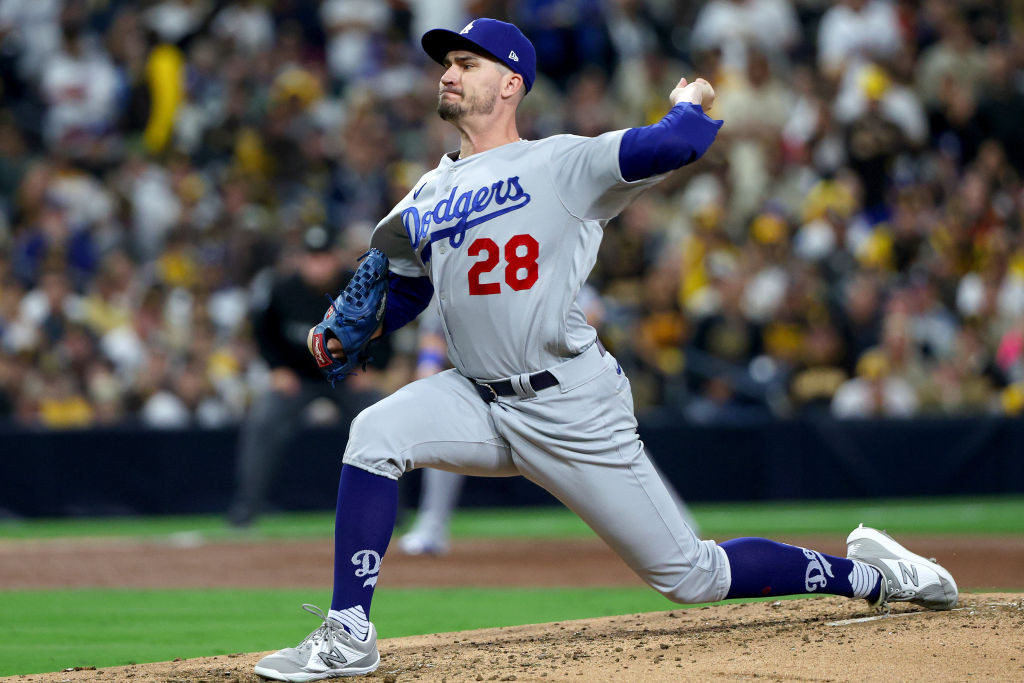 Today we're taking a look at two more free agent pitchers. We previously, in this blog entry, presented some stats and facts related to free agent pitchers Taijuan Walker, Chris Bassitt and Jameson Taillon. We did the same for Kodai Senga and Sean Manaea in this entry.
Today let's take a look at two pitchers MLBTradeRumors.com has ranked as the No. 18 and No. 21 available free agents in this class.
Lefty Andrew Heaney: Heaney is No. 18 on the free agent list. I don't believe he will get a contract as strong as the one predicted by MLBTradeRumors.com: three years for $42 million.
On the negative side, there is an injury history here, and Heaney is certainly not an innings-eater. But what some front offices will also see is how the Dodgers turned him into a two-pitch pitcher in 2022, resulting in some pretty strong swing-and-miss and strikeout rates.
For his career, Heaney, 31, is 36-42 with a 4.56 ERA and 1.245 WHIP. He's posted a career walk rate of 2.5, a 9.7 strikeout rate and a 1.6 homer rate. His homer rate was 2.0 in 2021 and was 1.7 last year for the Dodgers. But perhaps the O's front office will see a lefty here who would benefit greatly from the deeper left field wall in Baltimore. For his career, his OPS against is .780 versus right-handed batters and .679 against lefties.