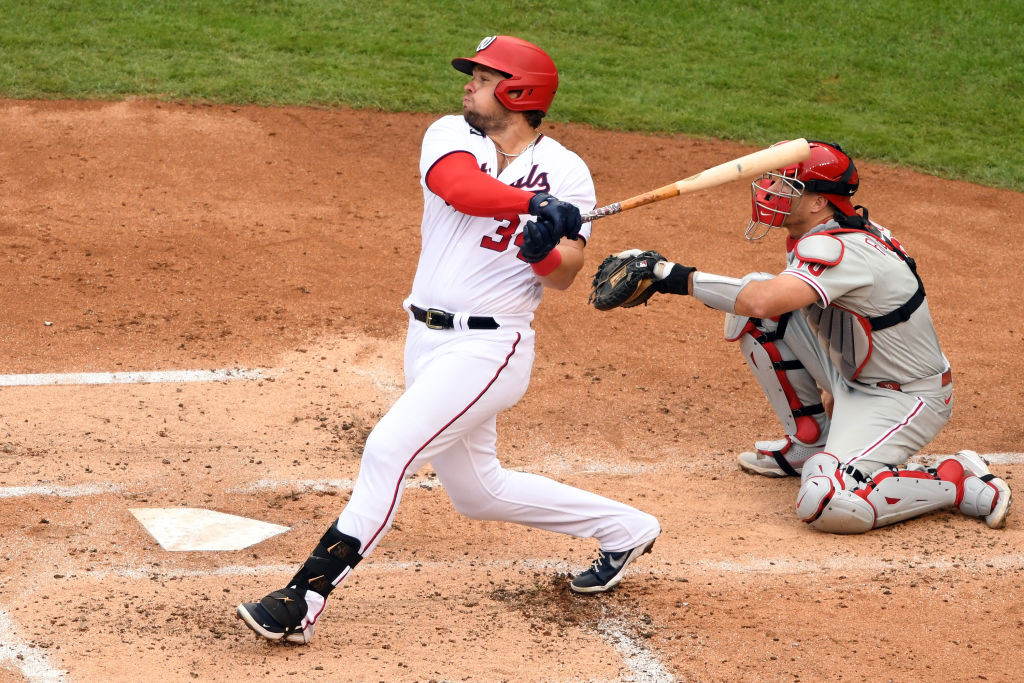 The Nationals parted ways with Luke Voit, Erick Fedde and Tommy Romero this evening, electing not to tender contracts to one of the players they acquired in this summer's blockbuster trade with the Padres and their 2014 first-round pick after underwhelming seasons.
The club did tender contracts before tonight's 8 p.m. deadline to their seven other remaining arbitration-eligible players: Lane Thomas, Victor Robles, Kyle Finnegan, Carl Edwards Jr., Hunter Harvey, Tanner Rainey and Victor Arano.
The Nats could still choose to re-sign Voit or Fedde if either is willing to return at a salary figure lower than they would've received through the arbitration process, such reunions are rare for players who aren't attempting to come back from injuries.
Voit faced an uncertain future following his arrival in Washington as the lone experienced major leaguer the Nationals received along with five highly rated prospects from San Diego for Juan Soto and Josh Bell. Though he couldn't become a free agent until after the 2024 season, the 31-year-old wasn't viewed as a piece to the organization's long-term plans. And after he hit just .226/.308/.402 in 135 total games split between the two clubs, his stock fell.
With a projected salary of $8.2 million, per MLB Trade Rumors, Voit would've been among the Nationals' highest-paid players next season. If he performed up to his earlier career standards, that would've been a bargain. But if he duplicated this year's numbers, it would've felt excessive.