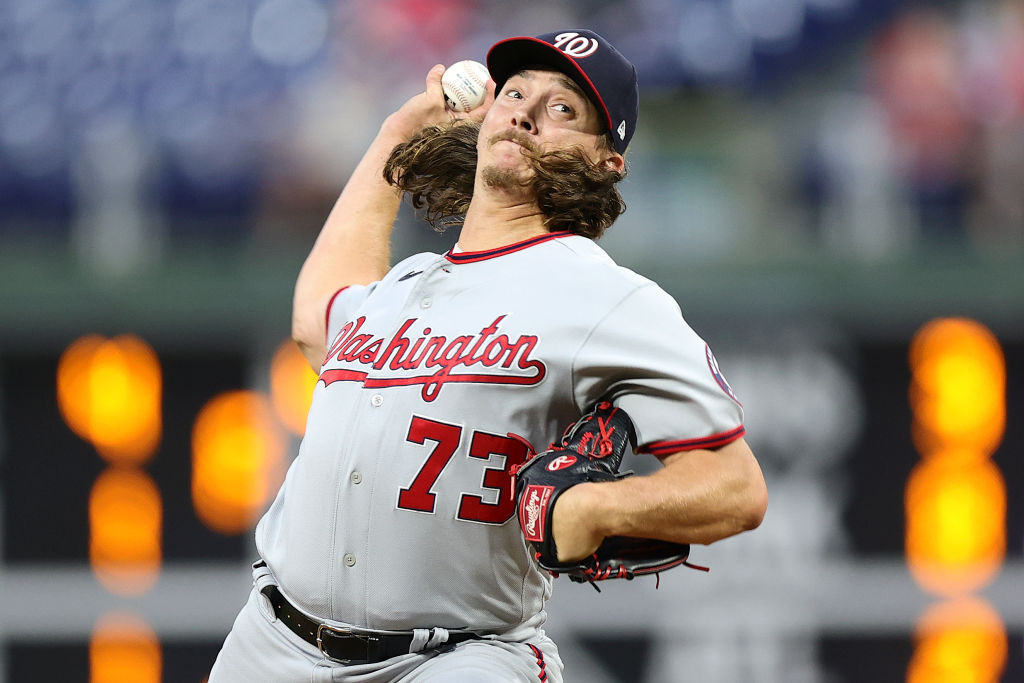 It's deadline day for all major leaguers with more than three years and fewer than six years of service time to agree to terms with their clubs on 2023 salaries or else file for arbitration. The Nationals have six unsigned players facing today's deadline: Victor Robles, Kyle Finnegan, Lane Thomas, Carl Edwards Jr., Victor Arano and Hunter Harvey.
Bobby Blanco and I will be keeping track of any deals that come together over the course of the day, so check back for updates along the way ...
* Harvey is the first player to sign. The Nationals announced the right-hander has agreed to terms on his 2023 contract, avoiding arbitration. We don't have numbers yet, but MLB Trade Rumors projected a $1 million salary for him in his first year of arbitration eligibility.
Harvey, 28, had something of a breakthrough season out of the Nats bullpen after years of injuries with the Orioles. He did miss several months with an elbow strain, but he returned strong and finished the season healthy, with a 2.52 ERA and 1.144 WHIP, striking out 45 batters in 39 1/3 innings. He should enter the season at worst as the Nationals' seventh inning reliever, setting up Edwards and Finnegan.
* Next up is Edwards, who has avoided arbitration with his own one-year deal. The Washington Post reports he'll earn $2.25 million, which is a nice bump from his league minimum salary last season after he joined the club on a minor league deal. The 31-year-old right-hander was a revelation, producing a 2.76 ERA and 1.226 WHIP over 57 appearances, his best season since 2018 with the Cubs.