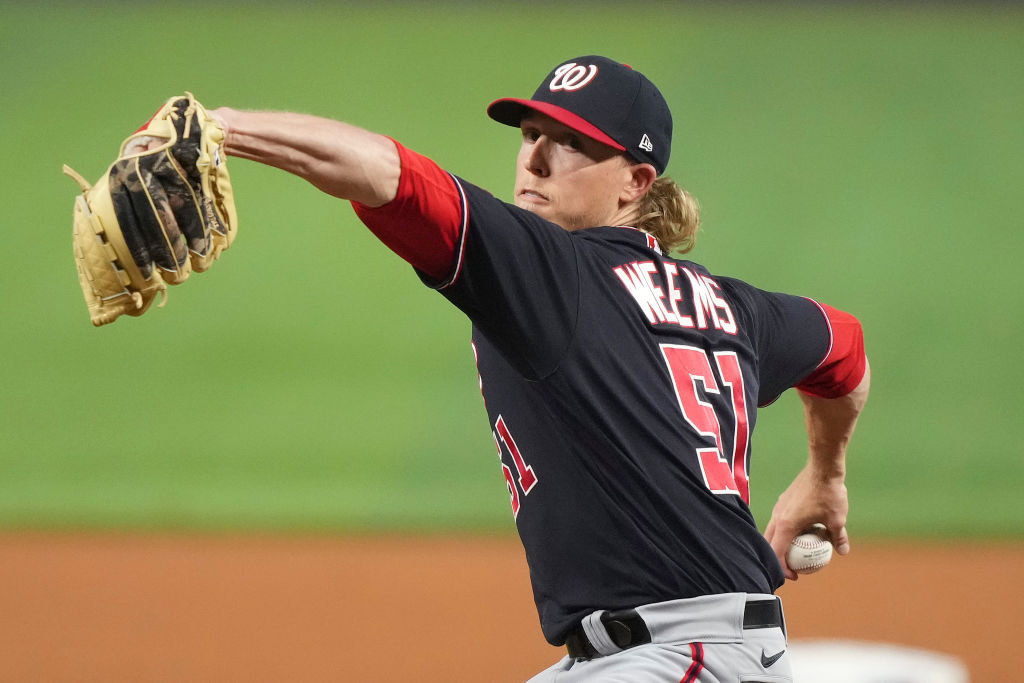 The Nationals made the first of what could be several moves in coming days to address a bullpen that has become the roster's weakest link, designating Andrés Machado for assignment and recalling Jordan Weems from Triple-A Rochester.
Machado, who was tagged for four runs and gave up a pair of killer homers during Sunday's loss to the Phillies, was out of options and couldn't be demoted to the minor leagues without first clearing waivers. The Nationals will wait to see if the 30-year-old clears, but because he already went through this process last winter he'll have the right to refuse an outright assignment to Triple-A and could elect to become a free agent instead.
A somewhat consistently effective bullpen arm for the Nationals in 2021-22, Machado had a 3.41 ERA and 1.326 WHIP across 91 appearances. But after opening this season in Rochester and making his return to the majors in late April, he struggled. In 14 games, he finished with an 8.47 ERA and 1.765 WHIP.
"It's a tough move," manager Davey Martinez said. "I really like Machado, and he's got good stuff. It's just his location was not good, and he was getting hit really hard."
A Nats bullpen that performed well in 2022 and entered this season as a perceived strength has instead turned into a major cause for concern. The group enters tonight's game against the Diamondbacks with a National League-worst 4.73 ERA and 1.433 WHIP.