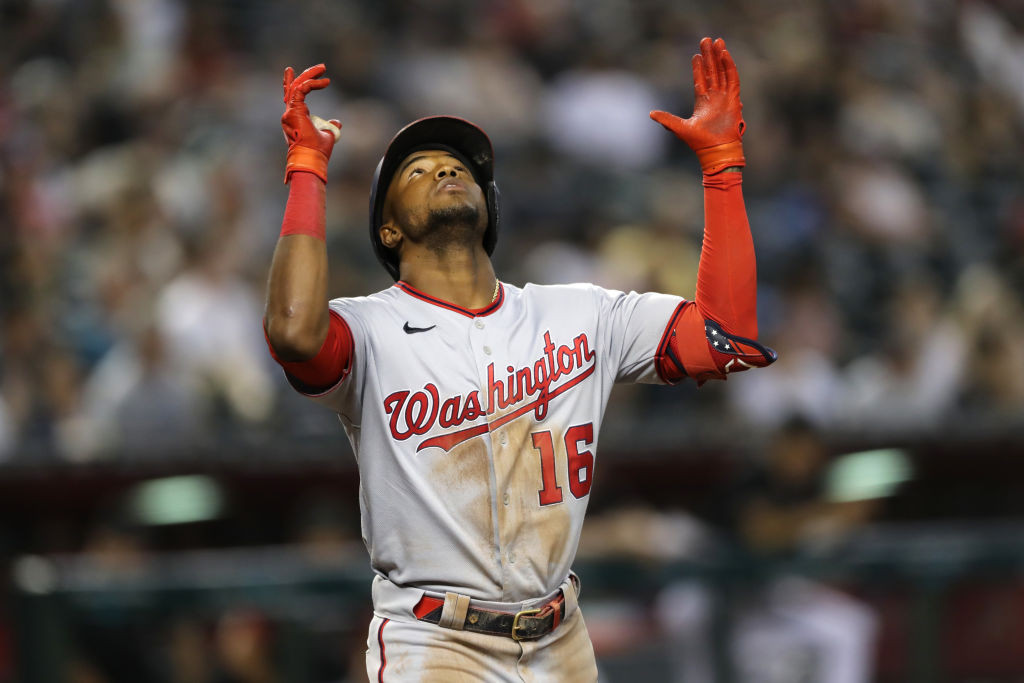 Less than one year ago, Victor Robles and the Nationals were unable to come to terms on a salary figure for the 2022 season, so the two sides filed for arbitration. This was after the lockout-delayed spring training had begun, creating a very narrow window for negotiations and for a hearing to be scheduled.
The disparity between the two sides' official arbitration filings ($500,000) wasn't nothing. Robles was seeking $2.1 million, while the Nats countered at $1.6 million. He was the team's only arbitration-eligible player who didn't sign before the deadline.
But as so often is the case in these matters, they did ultimately agree to a deal before ever setting foot in an arbitration hearing. Twelve days later, just as camp was about to wrap up, Robles and the Nationals agreed to a one-year, $1.65 million contract.
That's right, Robles accepted an amount that was only $50,000 greater than the team's official arbitration offer.
It was with that prior negotiation in mind that the two sides once again were unable to work out a deal prior to this year's deadline, which came Friday night. So once again, Robles was the Nationals' lone arbitration-eligible player who did not come to terms in time and was forced to submit a formal offer to the league.