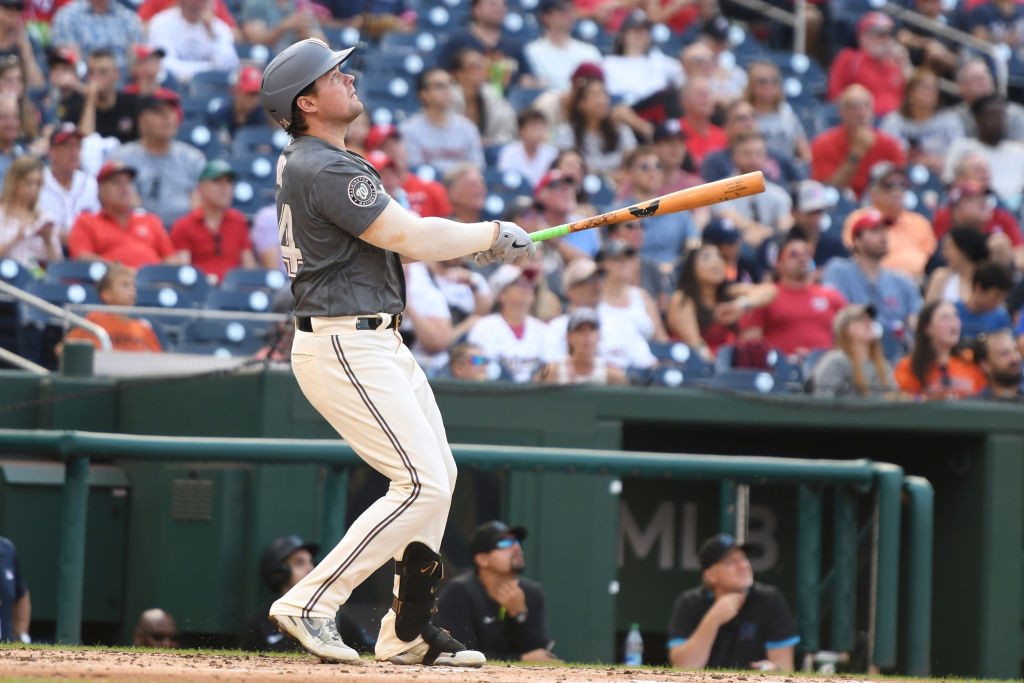 One down, three to go. Hopefully, this is the last time this season the Nationals will play a doubleheader as they try to get tonight's nightcap in before the remnants of Hurricane Ian hit our area. Unfortunately, the forecast doesn't look good, even though I'm furiously knocking on wood.
The Nationals have been dreadful against National League East opponents, which may play into the Phillies' advantage this weekend. The Nats are now 2-14 against the Phils this season after this afternoon's 5-1 loss. The Phillies are clinging onto a one-game lead over the Brewers for the National League's final wild card spot.
If we are able to play baseball tonight, Tommy Romero will make his Nationals debut after being claimed off waivers from the Rays on Aug. 25. He was brought up as the Nats' 29th man for the doubleheader, and although technically available for both games, is scheduled to start the nightcap. The 25-year-old right-hander went 1-0 with a 7.71 ERA and 1.714 WHIP in 4 ⅔ innings over three appearances (one start) with the Rays. He posted a 2.33 ERA and 1.138 WHIP in six games (two starts) with Triple-A Rochester.
Noah Syndergaard will make his 10th appearance, ninth start, for the Phillies tonight. Since arriving in a trade with the Angels, the right-hander is 4-2 with a 4.59 ERA and 1.388 WHIP over 49 innings. His last outing was just his second relief appearance of his career (and first since 2016) as he pitched two scoreless innings against the Blue Jays.
Syndergaard has struggled against the Nats in his two starts against them this year, giving up 11 hits and four runs in five innings on Aug. 4 and eight hits and three runs in six innings on Sept. 9. Both of those games were at Citizens Bank Park and the Phillies won each.