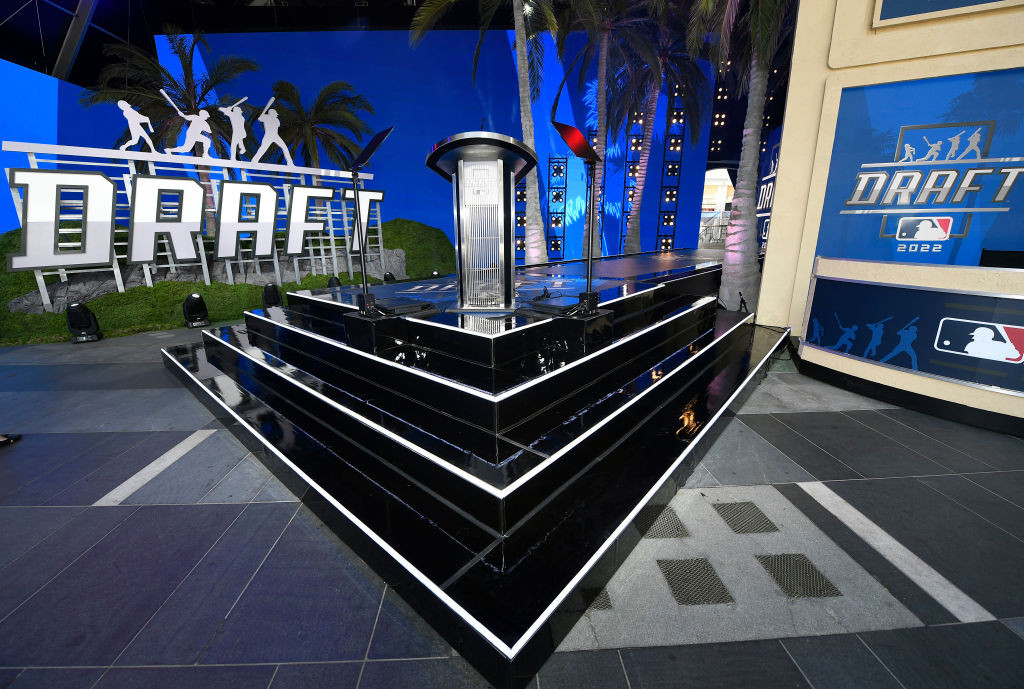 SAN DIEGO – The worst record in baseball in 2022 wasn't enough to get the Nationals the best pick in the draft in 2023. But it did at least get them the next-best pick.
The Nats learned tonight they will hold the No. 2 selection next summer after losing out to the Pirates in Major League Baseball's inaugural draft lottery.
"I'm good. I'll live with it," general manager Mike Rizzo said. "No. 2 is a high pick, and I'm very comfortable with it. We're going to get a very good, impactful player."
For decades, MLB guaranteed the No. 1 pick to the franchise that finished the previous season with the league's worst record. That's how the Nationals were able to draft Stephen Strasburg and Bryce Harper back-to-back in 2009 and 2010 after back-to-back 100-loss seasons. But amid complaints from players that teams were purposely tanking in search of the best draft position, MLB instituted a lottery for the first time this year.
The Nats, despite an major league-worst 55-107 record this season, wound up paying the price for that dramatic change. Though nobody had a better chance of winning the No. 1 pick, they were on equal footing with the Athletics (60-102) and Pirates (62-100), and even then they only had 16.5 percent odds. In fact, they actually had a better chance of emerging with the No. 7 pick (19 percent) than any other slot under the new system.