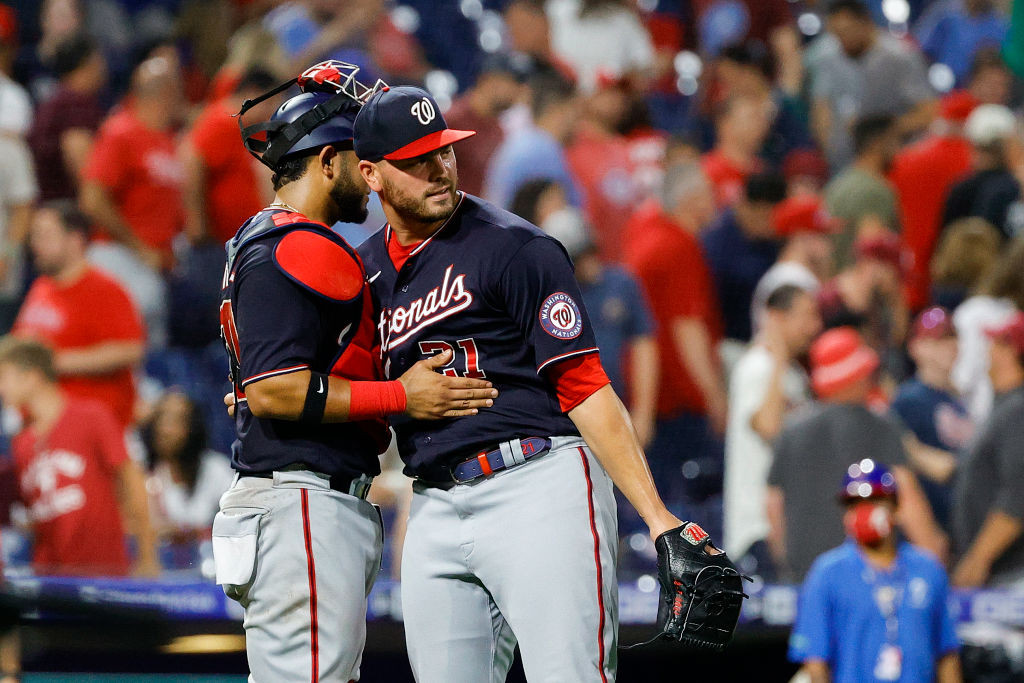 BALTIMORE – Time is running out, but there's still a chance Tanner Rainey pitches for the Nationals before season's end.
Rainey, who has spent the year rehabbing from last summer's Tommy John surgery, traveled with the team for this week's final road trip and could be activated off the 60-day injured list either Wednesday here in Baltimore or Friday in Atlanta.
"I'm trying to think of ways to get him on the roster," manager Davey Martinez said. "We might have to do that."
Rainey already spent a month on a minor league rehab assignment, totaling 12 innings for three different affiliates. Though his surgically repaired elbow felt strong at the end of that stretch, he still wasn't satisfied with his mechanics and consistency from outing to outing, so the Nationals brought him to D.C. to throw a bullpen session and then a simulated game last week.
Martinez has talked for months about the value in having Rainey pitch in the majors this season, even if it's only one or two appearances, to give him peace of mind heading into the winter. The Nationals envision the 30-year-old right-hander playing a significant role in the back end of a 2024 bullpen that will also return Kyle Finnegan and Hunter Harvey.