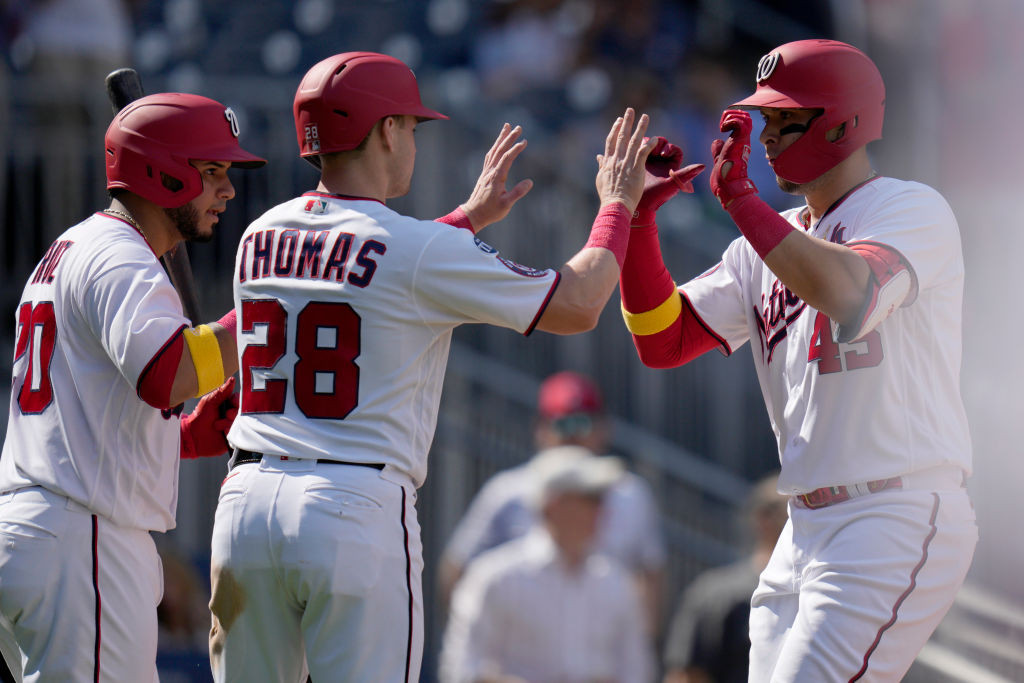 There have been precious few of these – genuine laughers – during the course of the season, certainly over the last month-plus as the Nationals have needed to scratch and claw their way to any win they could secure.
The Nats hadn't won a game by more than four runs since Aug. 11 against the Athletics. They hadn't won a game by more than six runs since July 22 against the Giants. They hadn't won a game by 10 or more runs since April 29, 2022.
So consider this afternoon's 13-3 thumping of the White Sox a much-needed, well-deserved walk in the park. A team that has looked like it's running on fumes down the stretch of the season finally had an opportunity to enjoy a victory that was firmly in their grasp the entire way.
"It's great anytime we can score some runs early, score a lot of runs and pitch well," first baseman Dominic Smith said. "Those games are fun. Those are my favorite games."
In the process today, the Nationals secured their 18th series victory of the season, six more than they managed during their nightmare of a 55-107 campaign in 2022. With nine games left on schedule, but all coming against the teams with the two best records in baseball in the Braves and Orioles, it was imperative to lock up wins No. 67 and 68 against the White Sox now to make the path to 70 by season's end a bit more palatable.