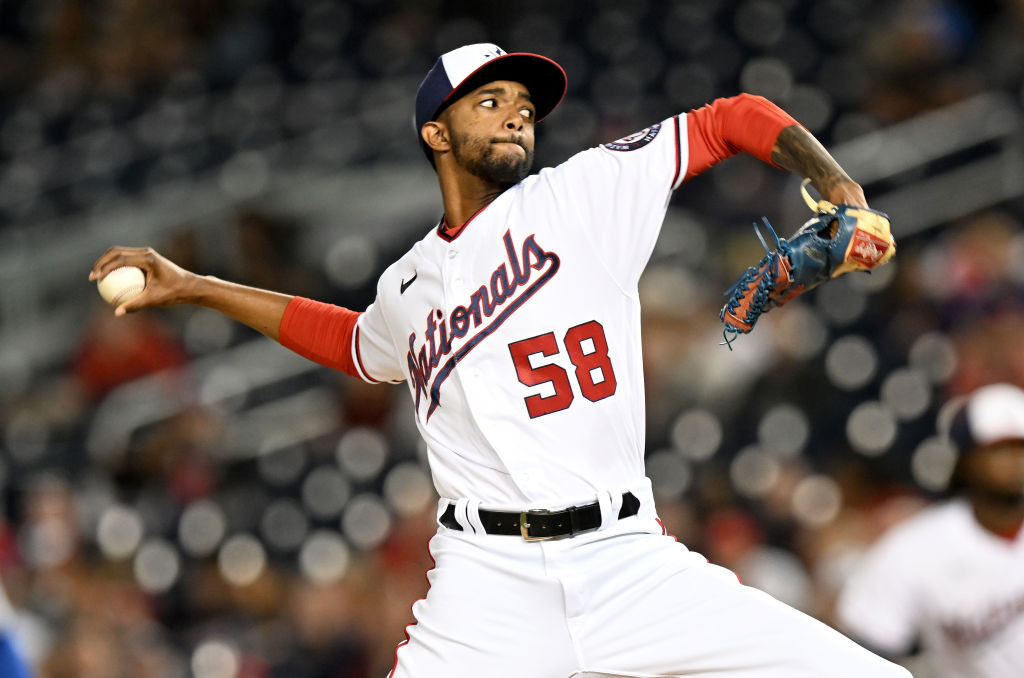 It's purely a coincidence of timing that so many injured Nationals relievers were ready to begin rehab assignments within days of each other. Intentional or not, the team is more than happy to monitor a bunch of these assignments, knowing each pitcher is getting close to returning to the active roster.
Mason Thompson and Carl Edwards Jr. got the process started, each tossing a scoreless inning of relief Thursday. Tanner Rainey will make his rehab debut tonight, hours after Thaddeus Ward pitched in West Palm Beach.
Thompson tossed a 1-2-3 inning for Double-A Harrisburg, striking out one and throwing seven of his nine pitches for strikes. The right-hander, out since Aug. 2 with a left knee contusion, is scheduled to return to make another appearance Sunday, ideally building up to 20-to-25 pitches.
Edwards also threw a perfect inning of relief, with six of his 12 pitches for strikes with Single-A Wilmington. The right-hander, out since June 20 with shoulder inflammation, is going to need more time on his assignment considering how long he's been out. He's next scheduled to pitch Saturday.
"He's been out a little longer," manager Davey Martinez said. "For me, it's like spring training all over with him. I want to get him this outing tomorrow, see how that goes, and then possibly two or three more after. … But he said he felt way better yesterday."