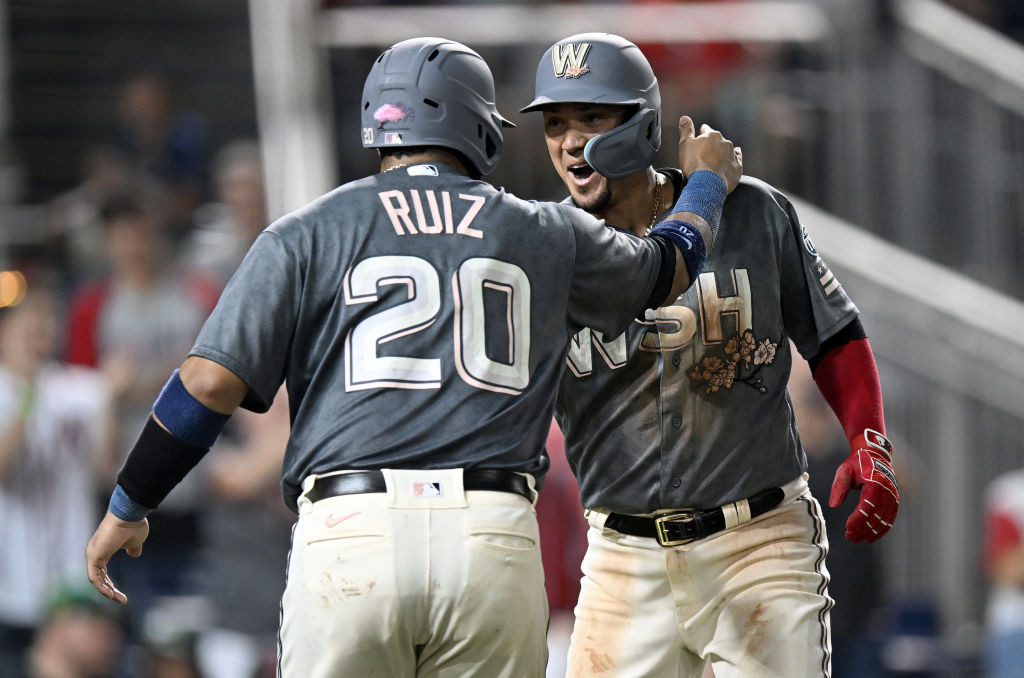 Here's some good news for you on this Sunday morning: This is the last time the Nationals will face the Marlins this season. Here's some bad news: They've got to face Sandy Alcantara in today's series finale, trying to avoid a four-game sweep and trying to avoid falling to 2-11 against Miami this year.
Alcantara isn't having a Cy Young season; he's 6-12 with a 4.23 ERA. And the Nats did hit him around the only time they faced him this year, scoring five runs on 10 hits back on June 16. They've got a very different lineup right now, though, with several young players who have never faced the electric right-hander before. We'll see how they fare against him.
Josiah Gray gets the start for the Nationals, and this is an important one for him, no matter the opponent. Gray lasted only two innings in Toronto on Monday night, pulled after throwing a whopping 63 pitches. He has not been the same guy he was in the first half of the season, and he's suddenly in danger of seeing all the good things he did earlier get lost in the shuffle with a rough finish. A bounceback performance today against a Miami team he held to one earned run over seven innings back in June would be wonderful.
WASHINGTON NATIONALS vs. MIAMI MARLINS
Where: Nationals Park
Gametime: 1:35 p.m. EDT
TV: MASN, MLB.tv
Radio: 106.7 FM, MLB.com
Weather: Sunny, 91 degrees, wind 7 mph out to right field
NATIONALS
SS CJ Abrams
RF Lane Thomas
DH Keibert Ruiz
LF Travis Blankenhorn
2B Jake Alu
3B Ildemaro Vargas
1B Dominic Smith
C Drew Millas
CF Jacob Young