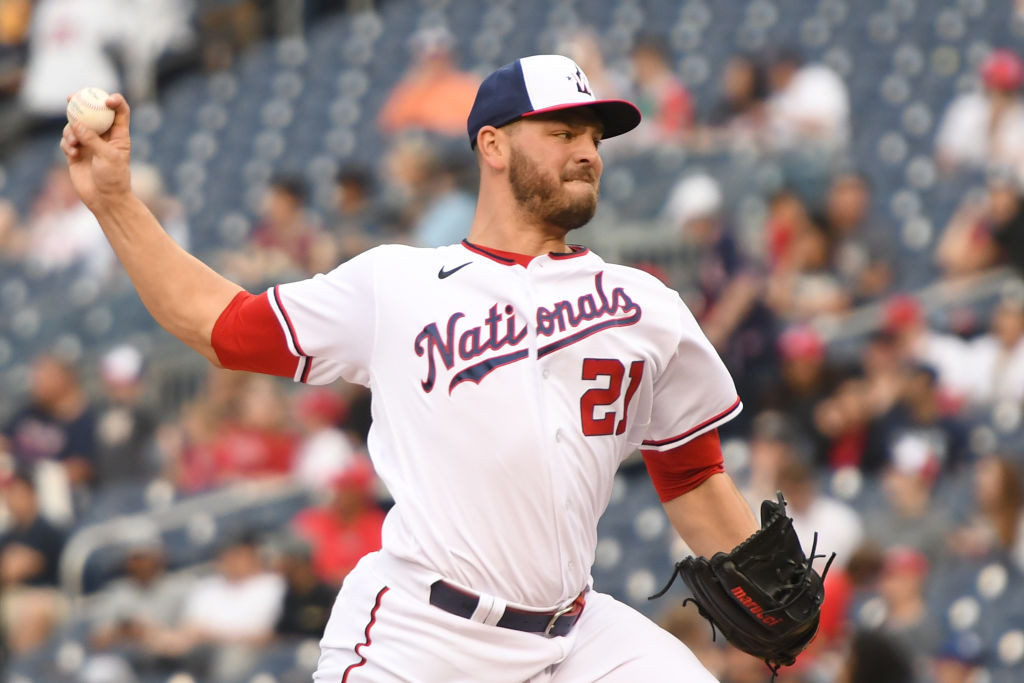 MILWAUKEE – Tanner Rainey's surgically repaired elbow feels strong. He's made 12 appearances over the last month on a minor league rehab assignment, including back-to-back scoreless innings for Triple-A Rochester in recent days. He's now more than 13 months removed from Tommy John surgery.
So why haven't the Nationals activated the reliever off the 60-day injured list and brought him back to the big leagues yet?
"I talked to Tanner, and he's still working on some things, mechanically," manager Davey Martinez said. "He's still going to stay down there, still going to pitch, work on some things."
When Rainey began his rehab assignment in early August, the thinking was that he'd rejoin the major league bullpen sometime in early-to-mid September. And since the right-hander has crossed just about every pertinent item off his rehab checklist, it would seem the time has come.
But while the results have looked good, Rainey still doesn't feel like he's all the way back from the ligament replacement surgery he had in August 2022. His elbow feels great, he insists. But his velocity hasn't yet returned to the upper 90s he used to throw, and he's had trouble repeating his mechanics from outing to outing.