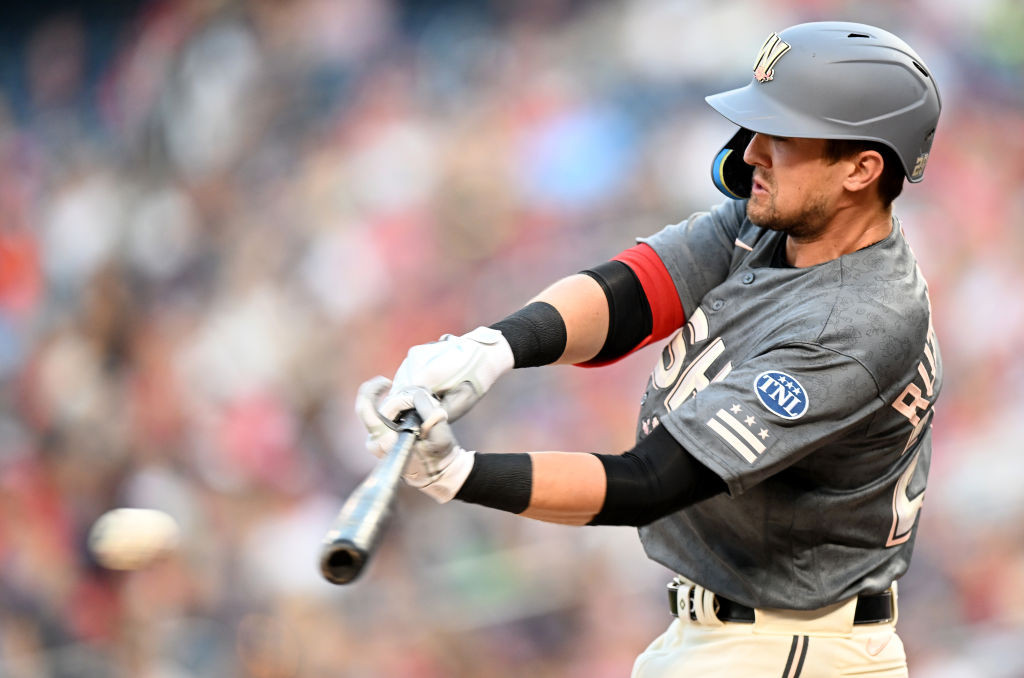 So far, it's been a weekend of firsts for members of this Nationals squad.
Jake Alu recorded his first major league home run on Friday. And on Saturday, after seven minor league seasons and a week in the majors, Blake Rutherford recorded his elusive first hit.
"I don't even know if it's really sunk in. It was a surreal moment," Rutherford said of his first hit after the Nationals' 3-2 walk-off win over the Athletics. "I can't really thank all these players, all the coaches for having my back and for telling me to keep going, to keep pushing. Every single one of them is picking me up every single day and I couldn't be more thankful for that. To have my brother fly in and my girlfriend here to be able to see it, not as many people as the debut, but to still have people here who are part of the journey is special and I'm extremely grateful for them and for all my family back home watching. It's just a special moment for all of us, not just me."
The 26-year-old wasted no time in last night's game. In his first at-bat in a 1-2 count, the left-handed hitter slapped a 100-mph outside sinker from righty Luis Medina the other way for a single to load the bases.
He had a huge smile on his face as he stood on the bag with his teammates giving him a standing ovation from the dugout and first base coach Eric Young Jr. giving him a big hug.