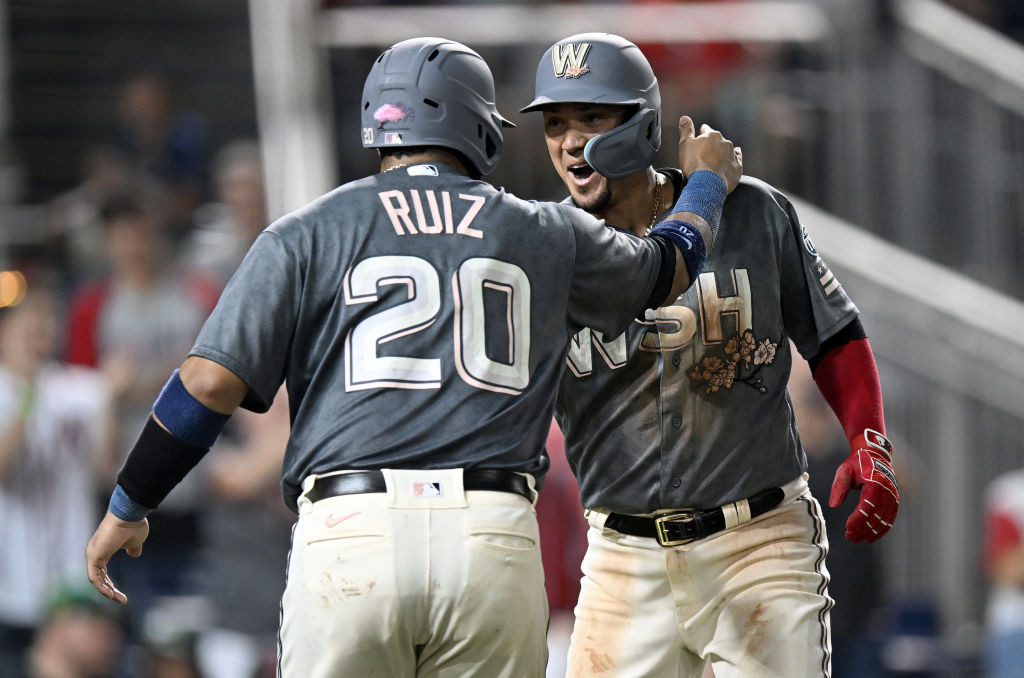 Hey, you know what would be great? If the Nationals and Dodgers could play a ballgame today that starts on time and isn't interrupted by rain at any point. Wouldn't that be just lovely?
It's possible that wish will come true, if the storm that's passing through town this morning clears out in time for a 1:35 p.m. first pitch. Keep your fingers crossed.
The Nationals have a shot at a series win after Saturday night's bonkers, 11-inning victory via a walk-off wild pitch. The bullpen is not in great shape at this point, so there really is pressure on Trevor Williams to bounce back from a bad start last time out and give his team a chance. Considering the lineup he's facing, that's a tall task.
The Nats have been scoring some runs this weekend, so that's a good thing. And they've hit for some power, which is also a good thing. We'll see if they can keep that up this afternoon and emerge with what would have to be considered an impressive series win over one of the best teams in baseball.
WASHINGTON NATIONALS vs. LOS ANGELES DODGERS
Where: Nationals Park
Gametime: 1:35 p.m. EDT
TV: MASN2, MLB.tv
Radio: 106.7 FM, MLB.com
Weather: Storms ending, 88 degrees, wind 7 mph out to left field