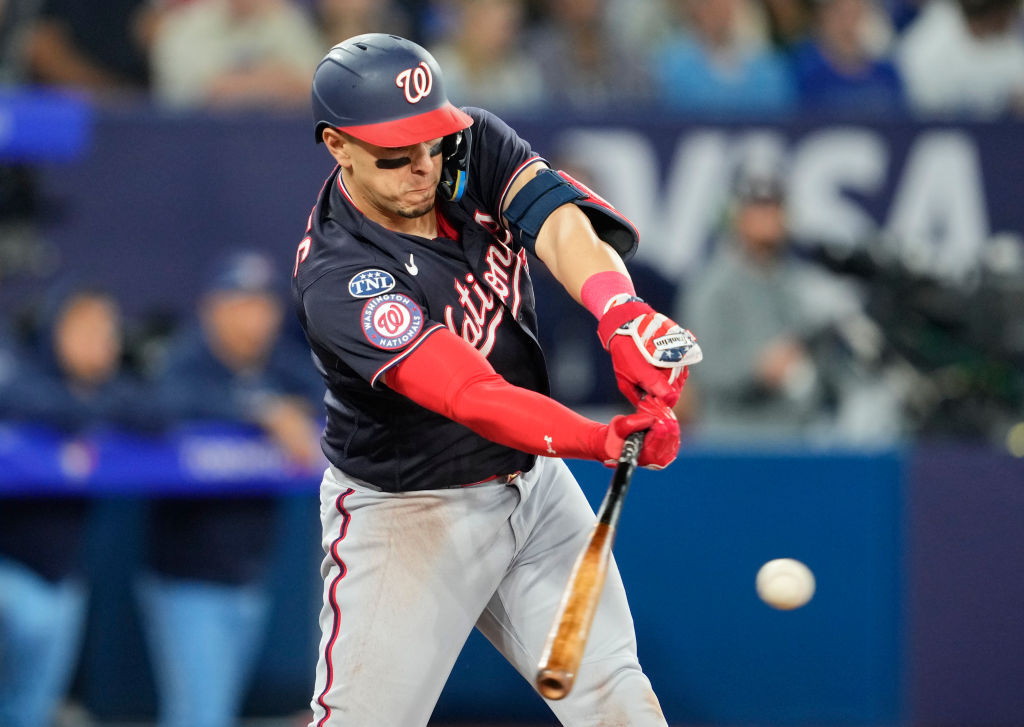 TORONTO – Early this season, when the prospect of hitting a home run felt like the toughest challenge in the world, Joey Meneses tried to remember there were other ways to be a productive offensive player.
"We talked a lot the beginning of the year about him wanting to hit more home runs," Nationals manager Davey Martinez said. "But I told him: 'Look, you're driving in runs, and that's really important. The home runs will come.' Which they did. But more so than that, he's become that clutch RBI guy for us."
The homers did come in a brief spurt earlier this summer, with Meneses hitting nine of his 11 in a 26-game span from July 7-Aug. 8. But for the most part, the 31-year-old designated hitter has needed to turn to a different skill to feel like he's fully contributing to the team's cause: Driving runners in from scoring position.
Meneses continues to excel in that department, and he was up to his old tricks again Monday night, delivering an RBI single in the first and a two-run double in the fifth to account for all of the Nats' runs during a 6-3 loss to the Blue Jays.
Those were the Nationals' only two hits in 11 at-bats with runners in scoring position, a frustrating fact about a frustrating loss. But it was merely a continuation of the job Meneses has been doing all season, even when he's not hitting for power.