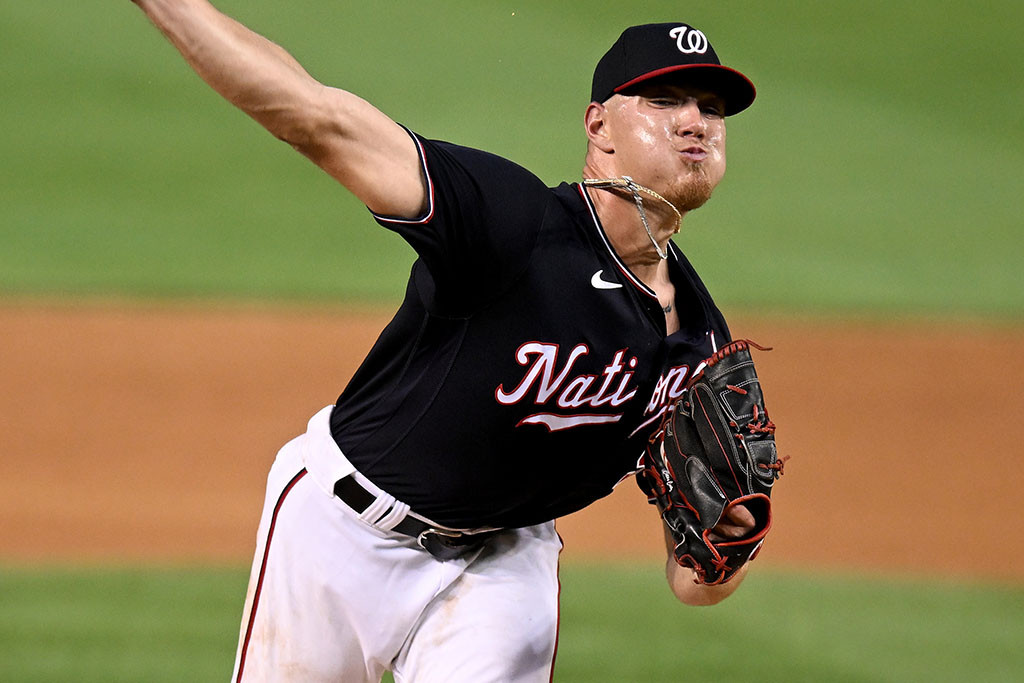 Cade Cavalli will make his next start for the Nationals on Thursday afternoon, giving the organization's top pitching prospect two home outings to begin his career before he makes his road debut.
Cavalli is slated to start the finale of a three-game series against the Athletics, with Erick Fedde and Aníbal Sánchez pitching Tuesday and Wednesday nights, respectively.
The 24-year-old right-hander made his major league debut Friday against the Reds, struggling with grip issues on a hot and muggy D.C. evening en route to seven runs allowed over 4 1/3 innings and 99 pitches. He'll now get a chance to face another rebuilding club in the A's, who currently own the second-worst record in baseball (ahead of only the Nationals).
Cavalli will be pitching on five days' rest, just as he did most of the time this season at Triple-A Rochester. The Nationals are going to attempt to continue giving him an extra day of rest as much as possible over the season's final month, taking advantage of scheduled off-days of their schedule for both Cavalli and Josiah Gray.
"Between him and JoJo, we're definitely going to try to keep those guys limited a little bit in the next month," manager Davey Martinez said. "But we definitely want to see him pitch up here. So he'll pitch Thursday, and then we'll have some days off coming up. We'll see how we're going to work those two guys. We might give them a couple extra days in between."