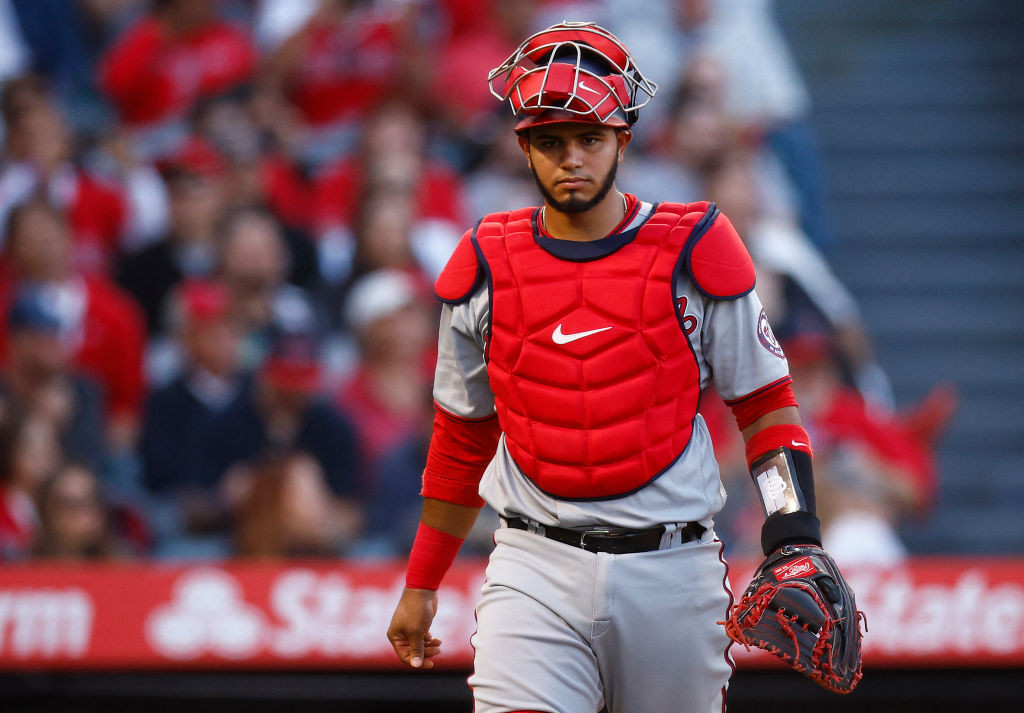 PHILADELPHIA – Keibert Ruiz's season has likely come to an abrupt end after the Nationals placed their young catcher on the injured list with a testicular contusion that forced him to remain in a St. Louis hospital overnight after he was struck by a foul ball during the team's series finale against the Cardinals.
Ruiz was discharged and was flying to Philadelphia late this afternoon to rejoin the Nationals, who formally placed him on the 10-day IL prior to tonight's game against the Phillies. Manager Davey Martinez, though, said Ruiz has been instructed not to partake in any strenuous activities for three weeks, which leaves him almost no chance of making it back before the season ends in 26 days.
"We hope that he just continues to get better," Martinez said. "We'll see how he's doing. But with everything going on, the doctors said he's not able to do anything strenuous for three weeks. So we're just going to take it day by day and take it from there."
Martinez generally was encouraged about Ruiz's progress in the last day and didn't sound overly concerned about his long-term well-being. Assuming his season is over, the 24-year-old will finish with a .251 batting average, 22 doubles, seven homers, 36 RBIs and a .673 OPS across 433 plate appearances.
Ruiz enters the day having caught 106 games, second only to the Phillies' J.T. Realmuto this season. He has thrown out 18 basestealers while also picking off four runners, giving him 22 total runners thrown out (again, second only to Realmuto among all major league catchers).