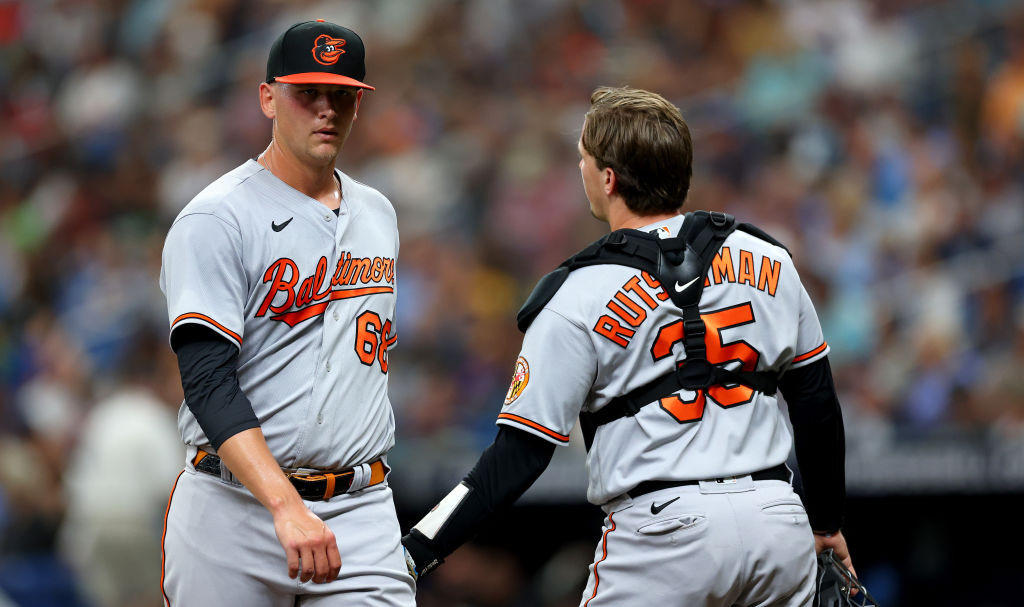 With their eight-game win streak now over, the Orioles look to start a new one tonight as they also continue their pursuit to catch the Tampa Bay Rays atop the American League East. 
Chris Taylor's grand slam in the sixth last night turned a two-run deficit into a two-run lead, helping the Los Angeles Dodgers beat the Orioles 6-4 in the series opener. The O's led the game 3-0 after two innings and 4-1 after five.
The Dodgers (54-39), who have won six of their past seven series, are 7-1 the last eight games and 15-6 in their past 21. They are now 25-23 on the road, 14-9 versus AL teams and 3-4 against AL East clubs.
They improved to 22-9 in series-opening games with their 22nd comeback win of 2023. They have an MLB-best 70 come-from-behind wins since the start of the 2022 season.
The Orioles had their season-long win streak snapped; they had outscored their opponents 60-20 during the eight consecutive wins. Every victory during the streak came against a team that entered the game with a .500 or better record. Had that streak reached nine, it would've been the longest win streak for the Birds over .500 or better clubs since taking nine in a row from July 9-17, 1998.