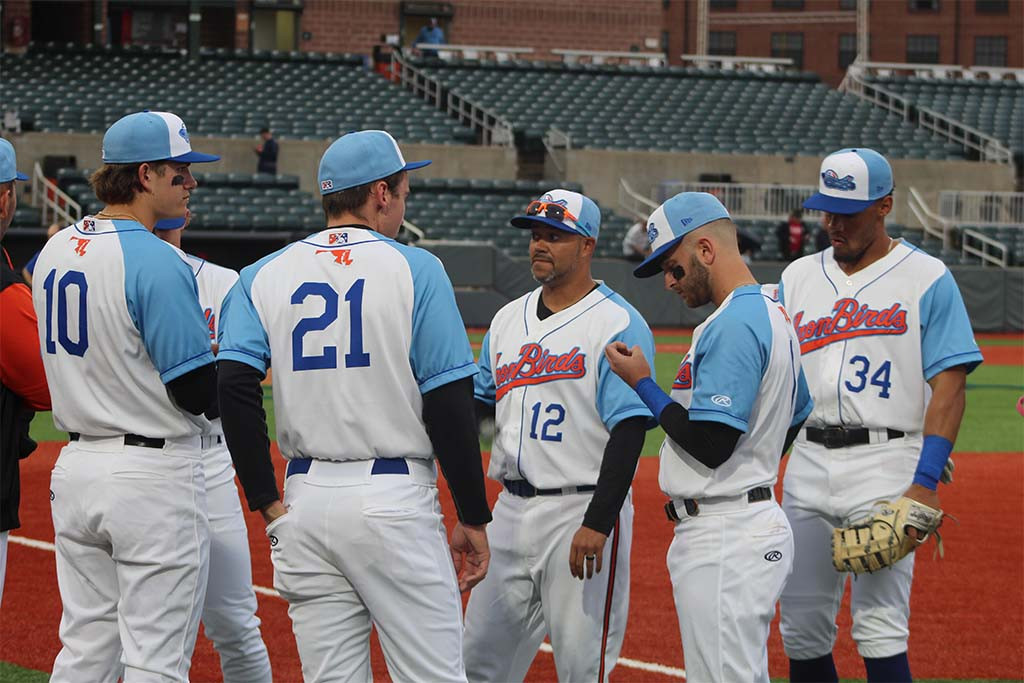 The playoffs begin in several leagues around Minor League Baseball tonight. For the Orioles high Single-A affiliate, the Aberdeen IronBirds, they travel to Brooklyn for Game 1 of a best-of-three league semi-final series in the South Atlantic League.
Aberdeen (78-54) advanced by virtue of winning its division in the first half, going 43-23. Brooklyn (70-62) won the second-half going 40-26. This series winner will play the Rome-Bowling Green winner for the league championship. Aberdeen will host Game 2 with Brooklyn Thursday at 7:05 p.m. at Ripken Stadium and Game 3, if necessary, will be Friday in Aberdeen.
It may not mean much now, but Aberdeen was 13-5 in the regular season against Brooklyn, a New York Mets affiliate.
"I feel confident," Aberdeen manager Roberto Mercado, in his first season as a pro skipper, said yesterday. "We had a chance to see a bunch of their guys they recently added, and they have some good arms, but we'll be ready for them. It should be a great series."
Right-hander Jean Pinto (4-6, 3.83 ERA) gets the opening game start for the IronBirds against right-hander Luis Moreno (8-7, 2.84) for the Cyclones. Pinto's ERA was 1.13 his last six Aberdeen games.