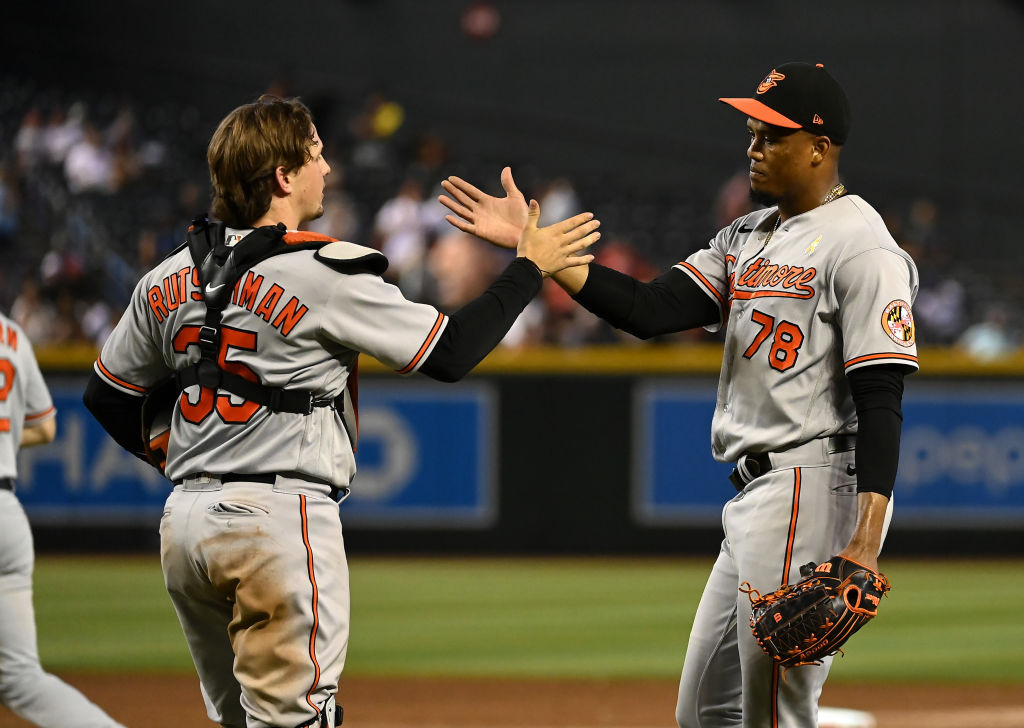 PHOENIX - The Orioles' path to a series win today at Arizona – and their 85th victory of the season – was far from easy. They took an early lead, got tied up in a two-run Arizona fifth and had to win this game a second time today.
They did by scoring four runs in the sixth to break a 4-4 tie and beat the Diamondbacks 8-5 to win the last two games of this series.
The O's start a nine-game road trip with a series win and are now 85-51. Baltimore has won eight of 11, 11 of 15 and 22 of its past 32 games as the road trip now heads to Anaheim, California. 
The Orioles had lost their previous four series at Arizona, making today their first win of a series in this ballpark, and they are now 9-15 all-time against the Diamondbacks and 5-10 at Chase Field.
The task was made even tougher today because the opposing starter was Zac Gallen, a right-hander having a great year. He was the National League starting pitcher in this year's All-Star game.