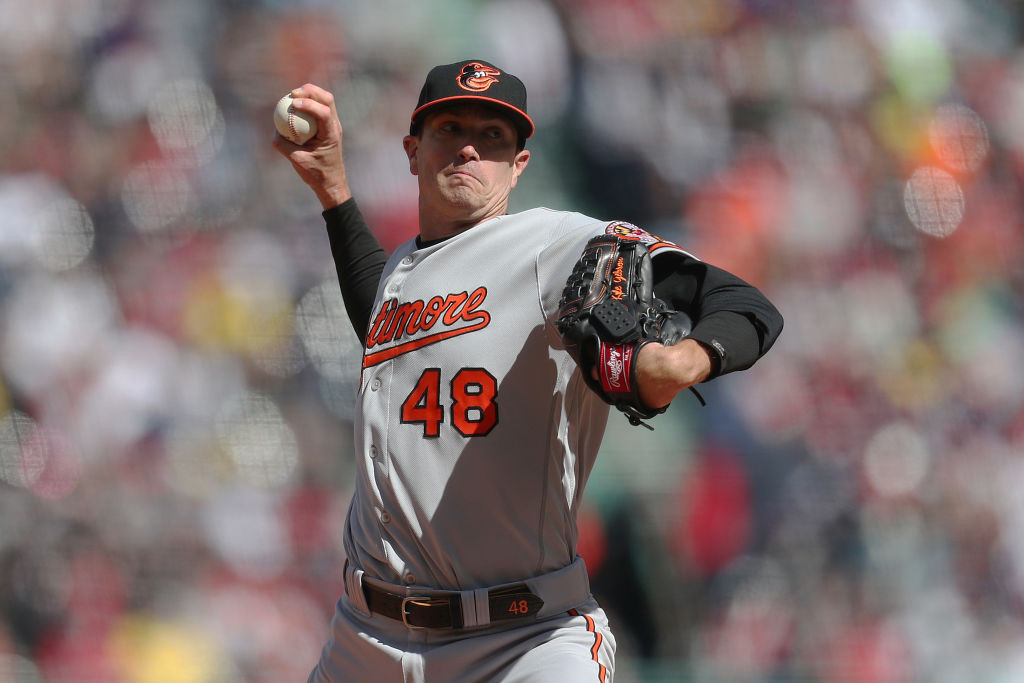 After losing two of three over the weekend to the New York Yankees, the Orioles' (4-5) homestand continues tonight at Oriole Park. They begin a four-game series against the Oakland Athletics (2-7), who have lost four in a row and got swept three straight by the Tampa Bay Rays over the weekend in St. Petersburg, Fla.
Oakland lost 9-5 Friday and by identical 11-0 scores the last two days. The A's were outscored 31-5 in that series and have been outscored 37-9 the past four games. A's pitching has already allowed 11 runs or more four times this season.
And that pitching staff has been the worst of all 30 teams in the majors with a team ERA of 7.54. Oakland starting pitchers to this point are 0-5 with a 10.04 ERA, 1.88 WHIP, and a .320 batting average against. They have allowed 12 homers in 40 1/3 innings. That is easily the worst rotation ERA in the major leagues, with Detroit the next worst at 7.49.
In the Tampa Bay series, the A's starters covered a combined 12 innings, allowing 18 hits and 20 runs. On Saturday they needed their backup catcher to pitch the eighth inning of that loss.
The Oakland offense has had its share of issues as well. As a team, they are batting .192/.265/.320/.585 and scoring just 27 runs so far. They rank between 13th and 15th in the American League in each of those four categories.